Hello everyone,
I've been looking for queens for quite a while now, and as I was on the phone outside the other day I happened to look down and I spotted a trap-jaw ant. Seeing as it's a semi-claustral species I deduced it might be a queen based on it's size. The next day I went back to that area and I spotted another Odontomachus. She was only slightly smaller than the one I had originally and so I started to become worried that perhaps I had just caught an ordinary worker. I noticed a third and that one was of a similar size to the first one I found.
I went inside and started doing more research. There were some great things from a couple ant youtube channels (including AntsCanada of course) and a couple of threads on this forum were helpful, but I am still having a hard time telling. That's not surprising really seeing as I have never kept ants other than an ant farm kit.
Okay if you didn't make it through that here's the spark-notes version:
I caught one, two, three, trapjaw ants, and being dumb, unsure, and inexperienced I have no clue if any are queens or not.
Boy do I hope one is a queen, I love listing off trap-jaw facts.
ANYWAY, here we go:
Aunt no. 1
The most likely candidate for a queen, she's slightly bigger than the other ones: (Note, she's in an old pill container unlike the other ants)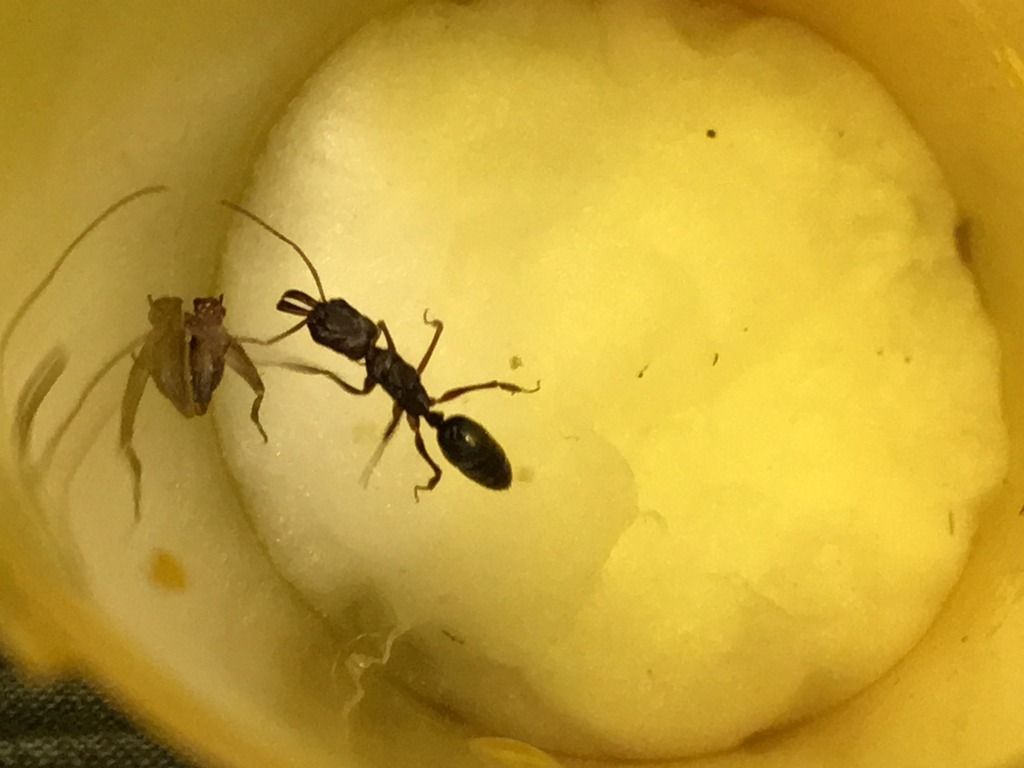 ALSO, it's hard to distincly see, but she vertically placed her gaster onto the cotton ball for about a second. Egg laying??!?
Anut no. 2
Slightly smaller. With what seems to be a proportionally smaller thorax area? Heck I have no idea, you're the expert here.
Post Scrip: Boy do these next pictures suck, but I'm sorry the ants wouldn't leave the scratched-up test tubes.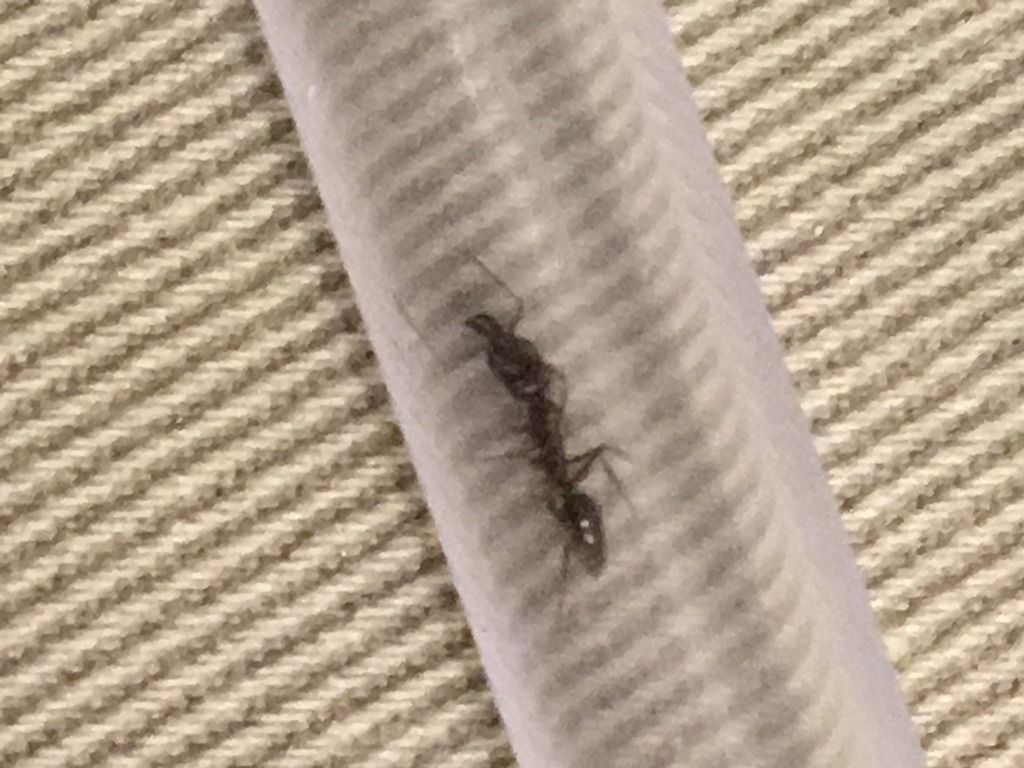 Odontomachus with an unknown sub-species (Trap-jaw), documented as the third of this species caught by the human (Or am I?) known as Trillabit:
This pic is REALLY bad, and I am so sorry for anyone who tries to identify the social rank of this ant.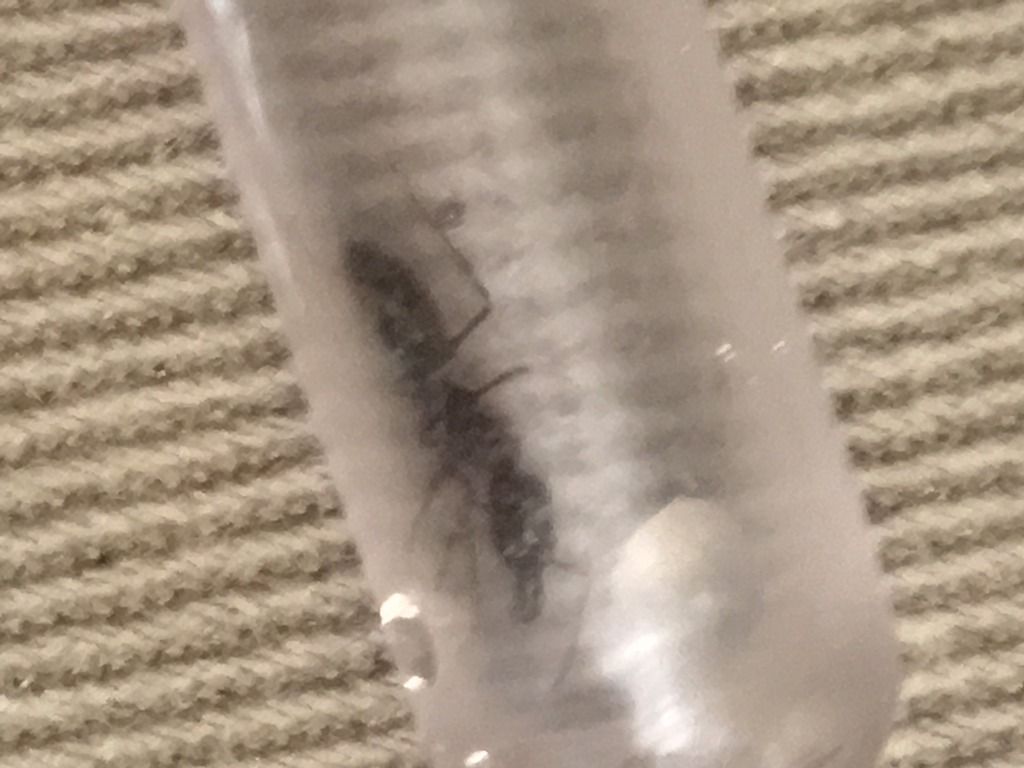 I profusely thank anyone who helps me on this one, and if you know (and share) the full scientific name that would be very much appreciated.
Trillabit