Hi guys, I caught this queen last month 10th July, and she just got her nantics tonight.
Queen is around 5mm in length, while the nantics are around 1-2mm in length.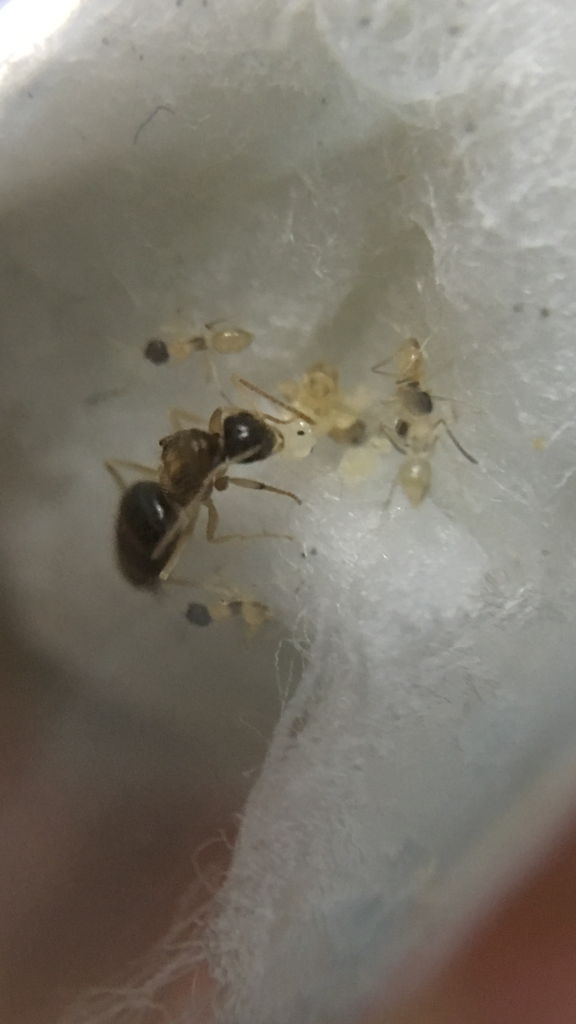 The second queen I caught in mid July as well, She has lots of workers by now. I am guessing she is a Crematogaster sp. but I don't know what species she is.
Queen is 6mm in legth, workers are 2mm in length.