Moderator: ooper01
redline
Hi Guys/Girls,

I am looking for ppl around melbourne that keeps ants
---
Welcome to the forums Redline! We just opened the doors about an hour ago and people are already starting to pour in so I'm sure someone will chime up soon.
MadVampy
Head Forum Admin

Name is also Mike but please don't confuse me with Mikey Bustos, two different people.
Keeper of Solenopsis Ants.
---
Main Forum Admin
Posts: 328
Joined: Tue Jul 21, 2015 4:51 am
Location: Manila, Philippines/Toronto, Canada
Contact:
Welcome to ACAF!

Wishing you luck on this up and coming anting season in Australia! I know there are a lot of ant keepers from Australia and I look forward to them joining here so you can connect with them.

I have a friend named Jordan from Melbourne who keeps ants. Hoping he joins soon!

Mikey
Ant Love Forever.
---
redline
Thanks guys cant wait to get into this
Been into Ants for a long time now just didnt no where to start, hoping i make some good friends and pick up a lot from this forum..
---
SweetDirtyTooth
Welcome to the forums Redline
---
welcome. what kind of ants do you guys have over there?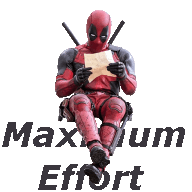 Forum Moderator
AntsCanada GAN Farmer

---
---
Users browsing this forum: No registered users and 1 guest