Hello! I'm Momo (or Jasmine), age 28, new to the forums and the world of ant-keeping, but always had a love of bugs and ants! I hope to learn a lot here. I mainly love drawing, but I'm just about as interested in entomology. I used to just watch anthills for hours as a kid... and if there's any bug I'm afraid of, I just draw it and research it until I love it instead.
I recently started catching queens, and have 5 already in tubes! I made sure to do as much research as I could beforehand. I've got two I believe to be tetramorium, and one I'm sure is solenopsis, and the others... I'm waiting for my macro phone camera attachment
My magnifying glass only helps so much.
Here's a picture of one anyway, just because... who doesn't like more pictures of queens?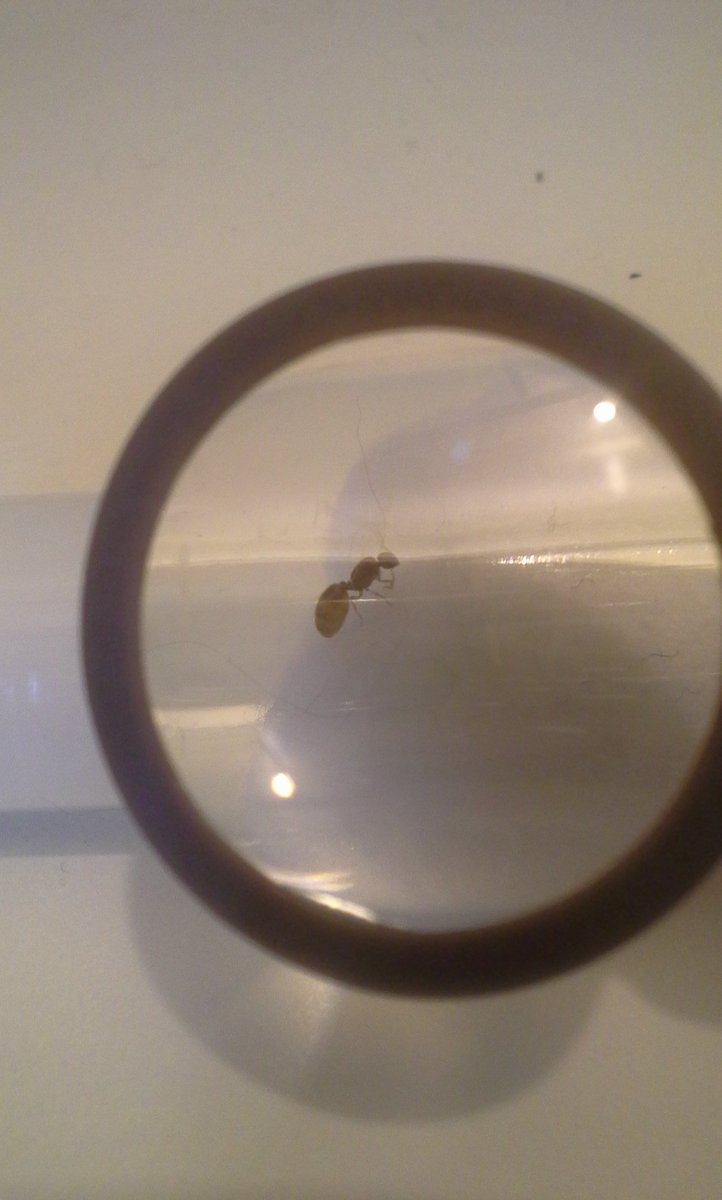 (This is the one I think might be solonopsis... but still not sure! I'll get better at this eventually I hope)
Hunting for queens has been exciting so far! I'm a big nerd about bugs, but I'm usually a "stay at home in front of the computer" nerd, so the fact I've been going on a couple walks a day now has been amazing and great! I surprised even myself. So thanks, ants, and AntsCanada for showing me that I could get into this!