In my yard there are two ant species that have nests everywhere, but I don't know what they are.
This is the first species. They are yellow/orange in color and can sometimes have a darker or lighter yellow abdomen. They are about 2-3 mm long and are really fast. They almost seemed like crazy ants but I think their heads are too big to be those. I frequently see them foraging around Solenopsis Invicta colonies or other colonies.
The second unknown species look a lot like black crazy ants, but again, these ants heads look different than crazy ants. After taking closeup pictures of them with my macro lens, in some pictures I could easily see lots of hairs on these ants. They seem to be very shy, not showing any aggression towards me. They are a shiny black or dark brown color and 2-3 mm long.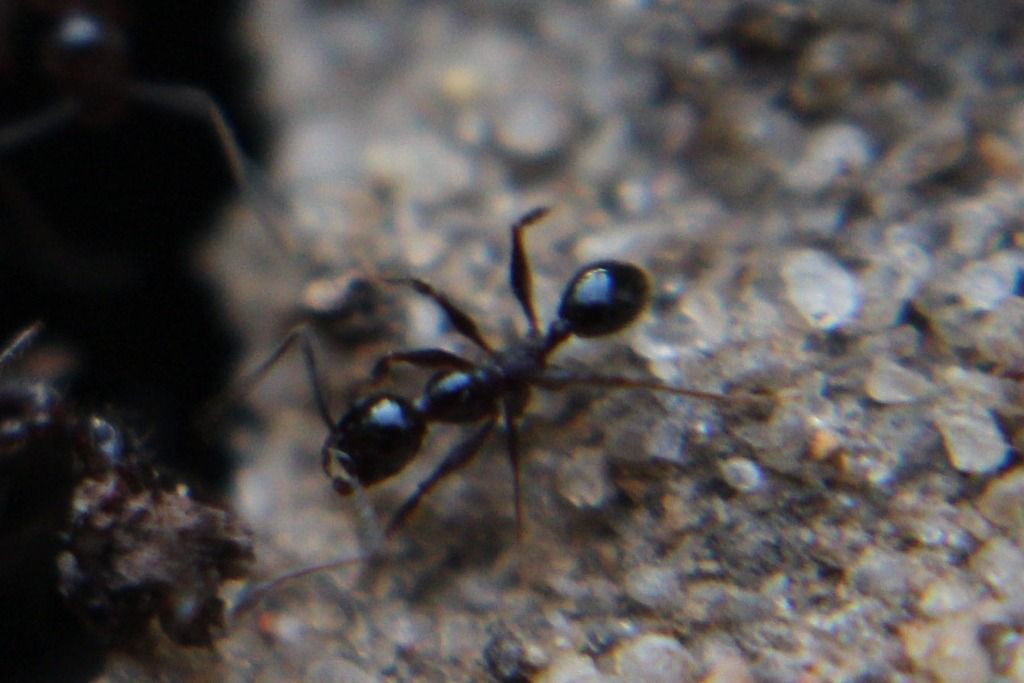 Here is a major worker