Hello guys, I just caught 2 ants, I don't really know if they are queens or not, i'll post some photos.
The test tube don't have water in the photo, but now it has. My phone don't have a good camera so the photos are not very good.
They are my first ants
if you guys can help me would be great, I don't know their species and if they are good or not for a beginner
Location: Rio de Janeiro/Brazil
Ant 1: Found in the sidewalk
Ant 2: Found walking around some tiny ants, I observed her behaviour I it was very different from all the other ants.
Ant 1: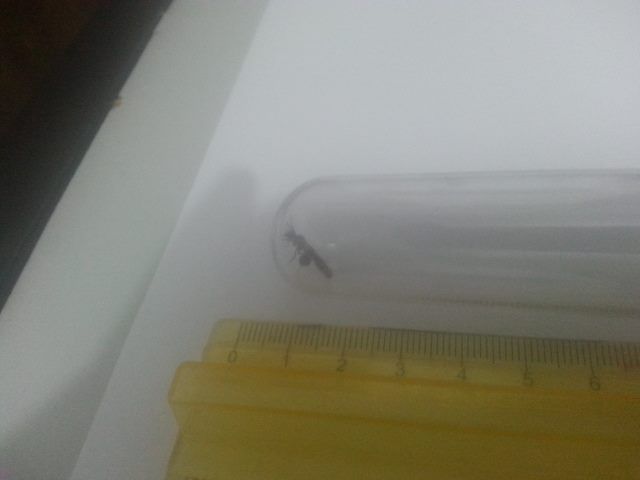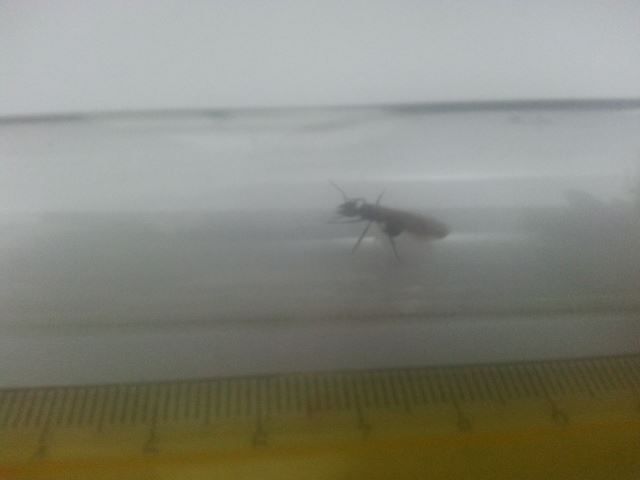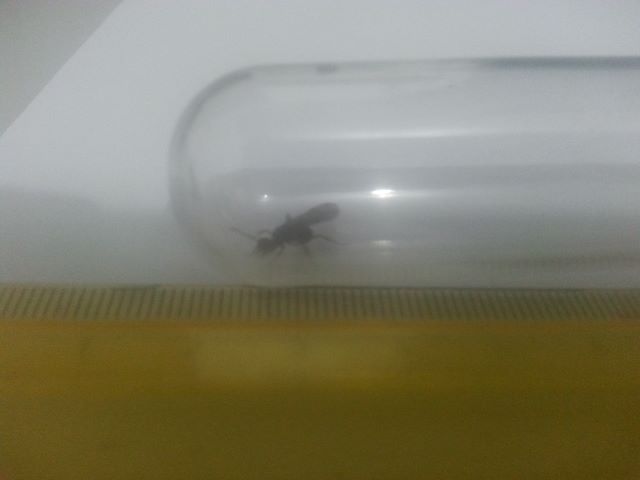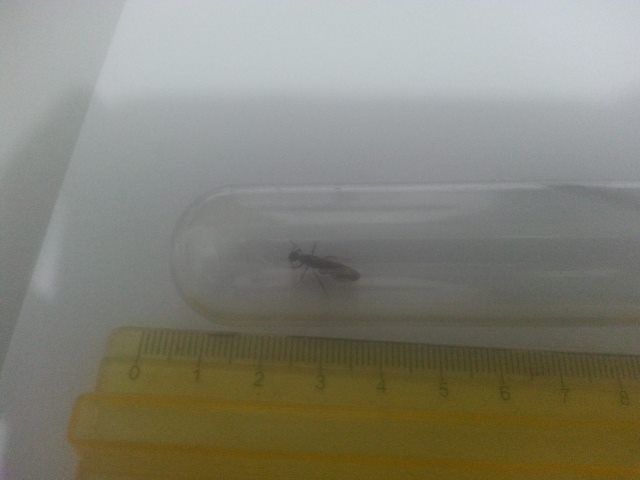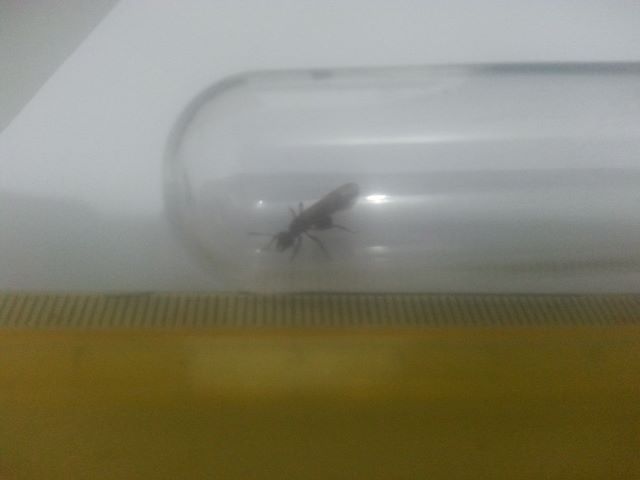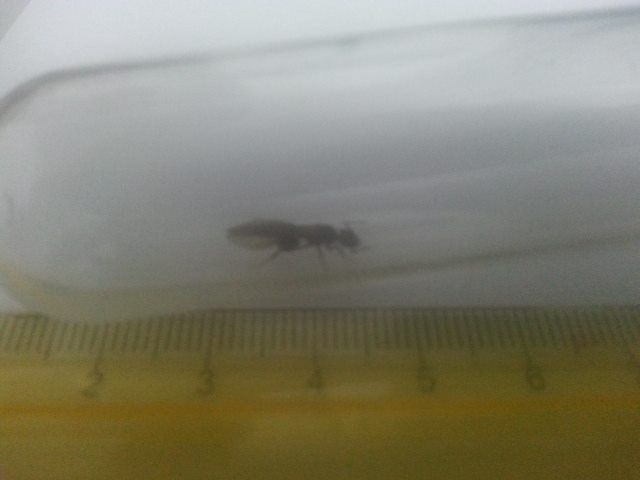 -------------
Ant 2: