I'm not sure the correct way to post this so i'm just going to name the ant by a number and add a few links to pics of each ant and so helpful info(in my opinion i may be wrong). The ruler in the pictures is in centimeters. All these ants are collected in Argentina in the state of Mendoza.
Ant 1
Also this first ant(ant 1) is the only one i have who is not doing well, she has scattered some eggs around the test tube but doesn't seem to be taking care of them and i have observed her trying to break out by pulling on the cotton, i'm worried she may be semi claustral or parasitic or something, she seams to be a type of harvester ant.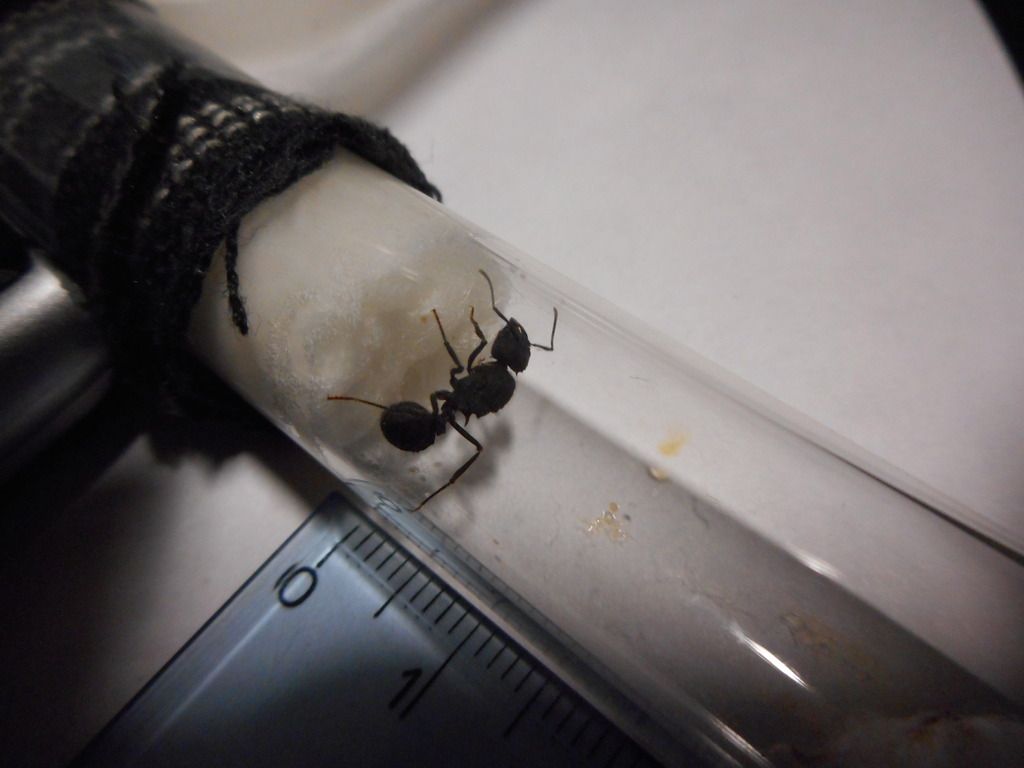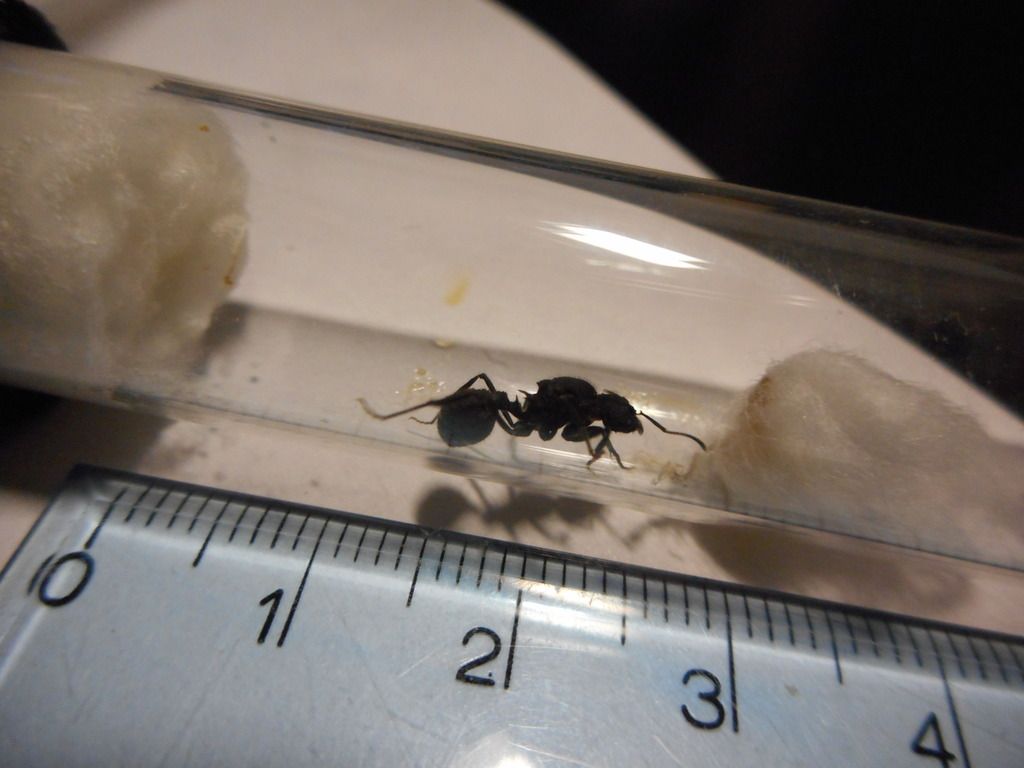 Ant 2
This seams to be a big carpenter ant of some sort.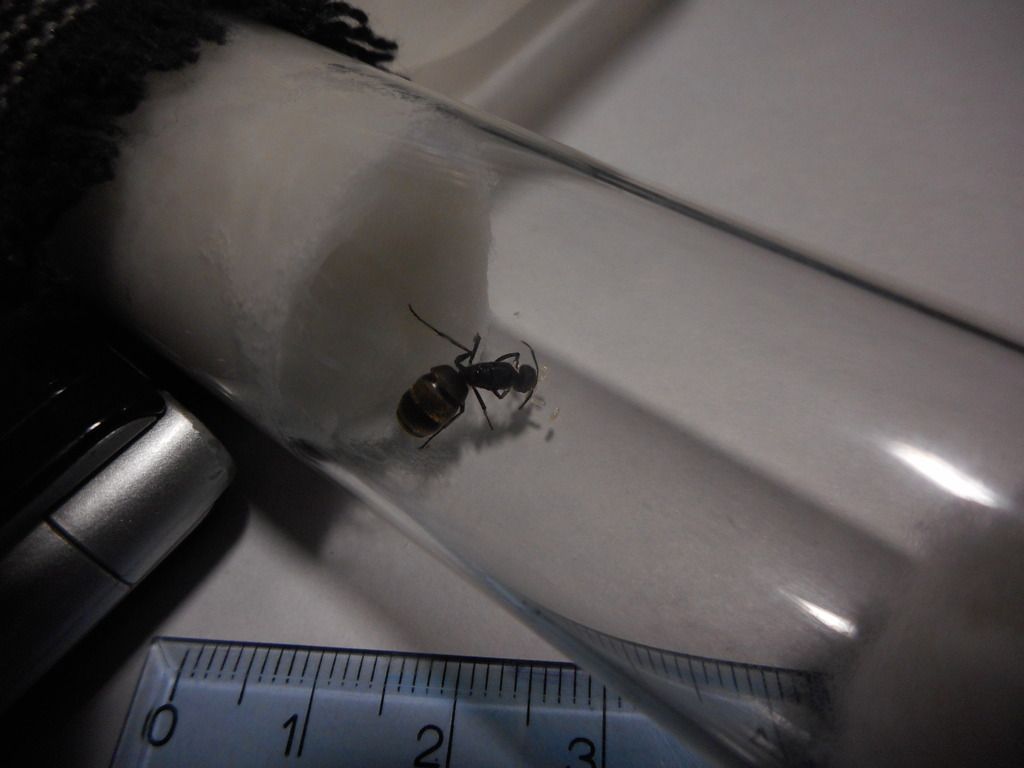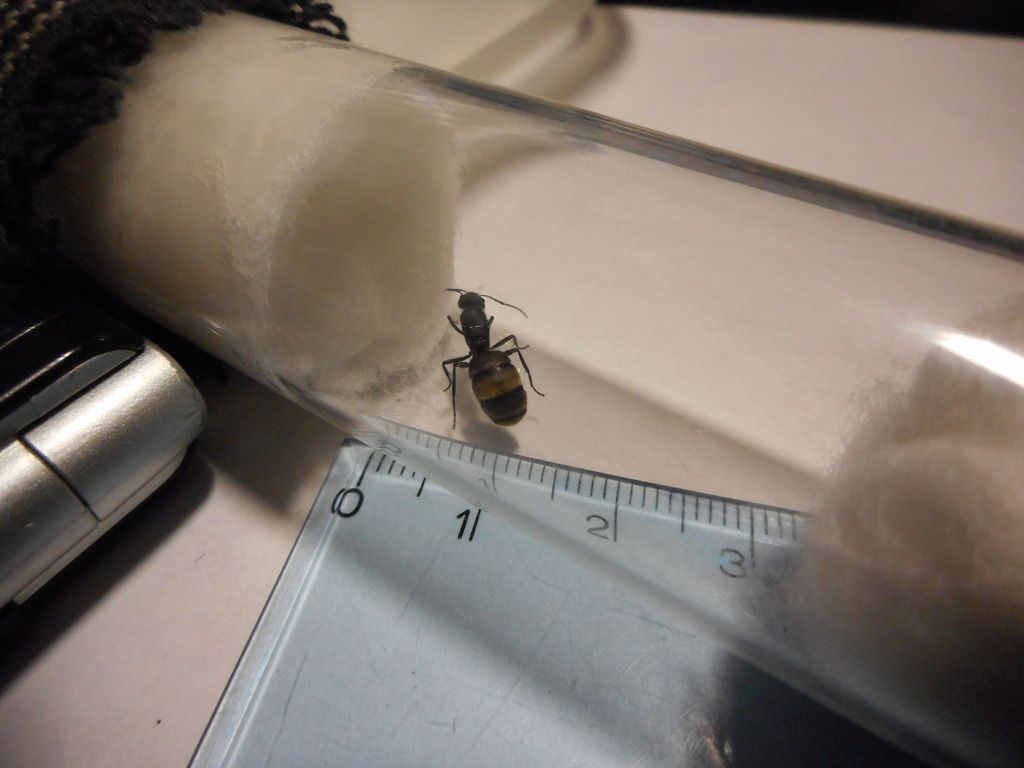 Ant 3
This one is really small compared to her workers and the males.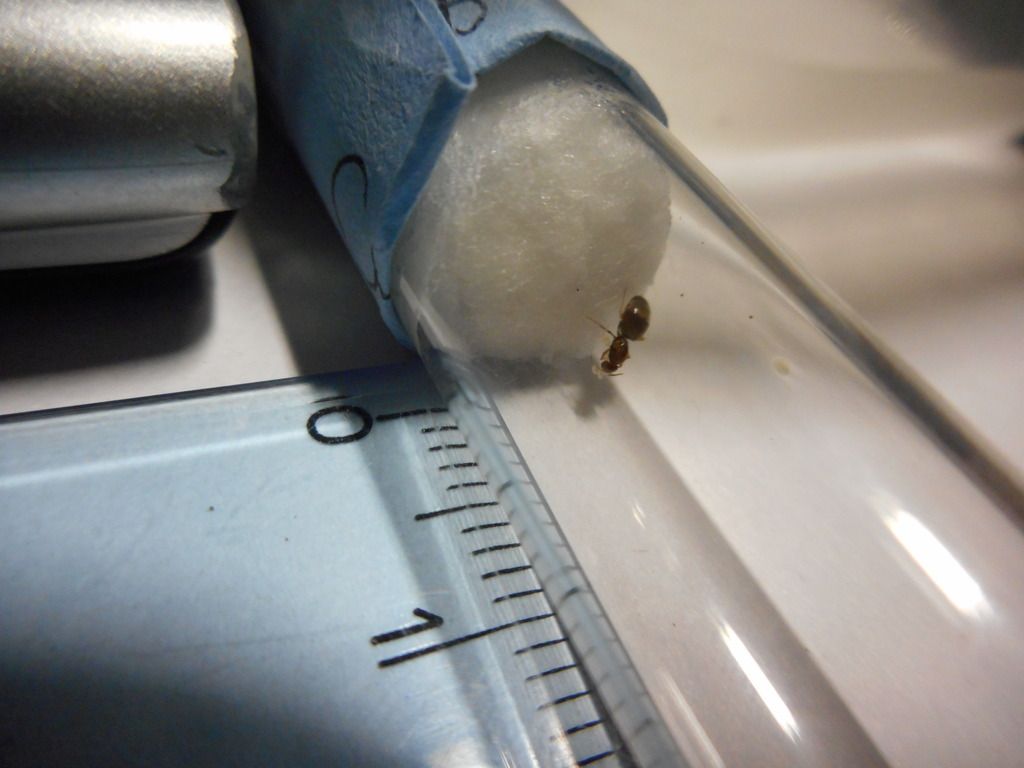 Ant 4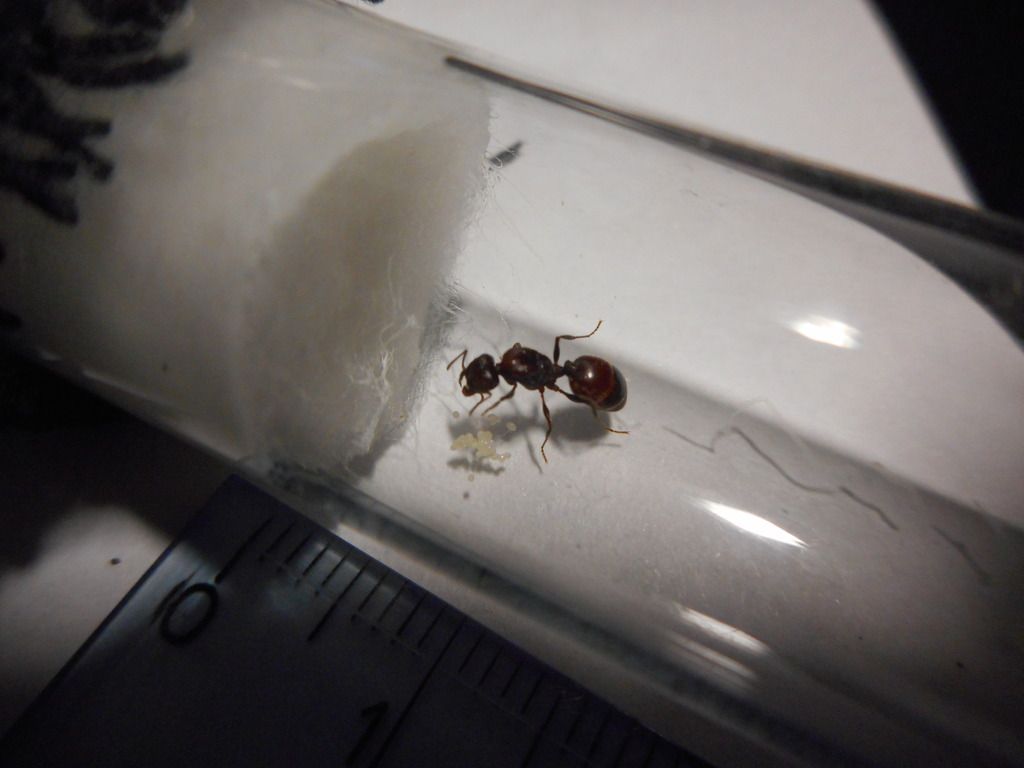 Ant 5
The workers of this one i think are really fast, queen was pretty fast too.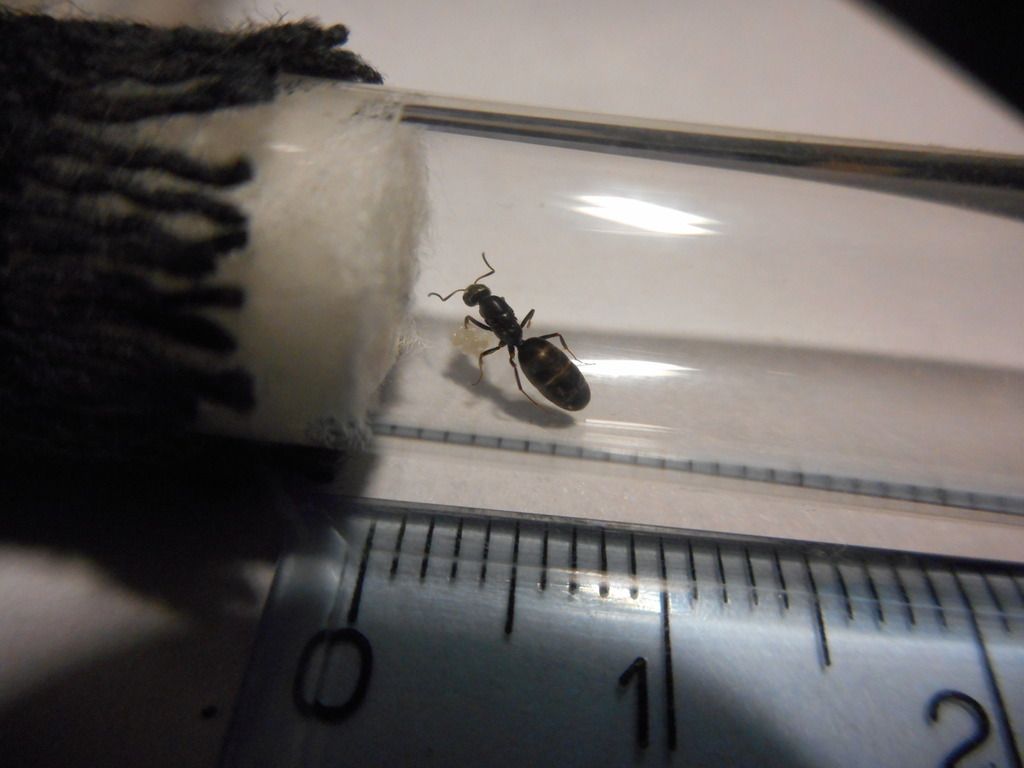 Ant 6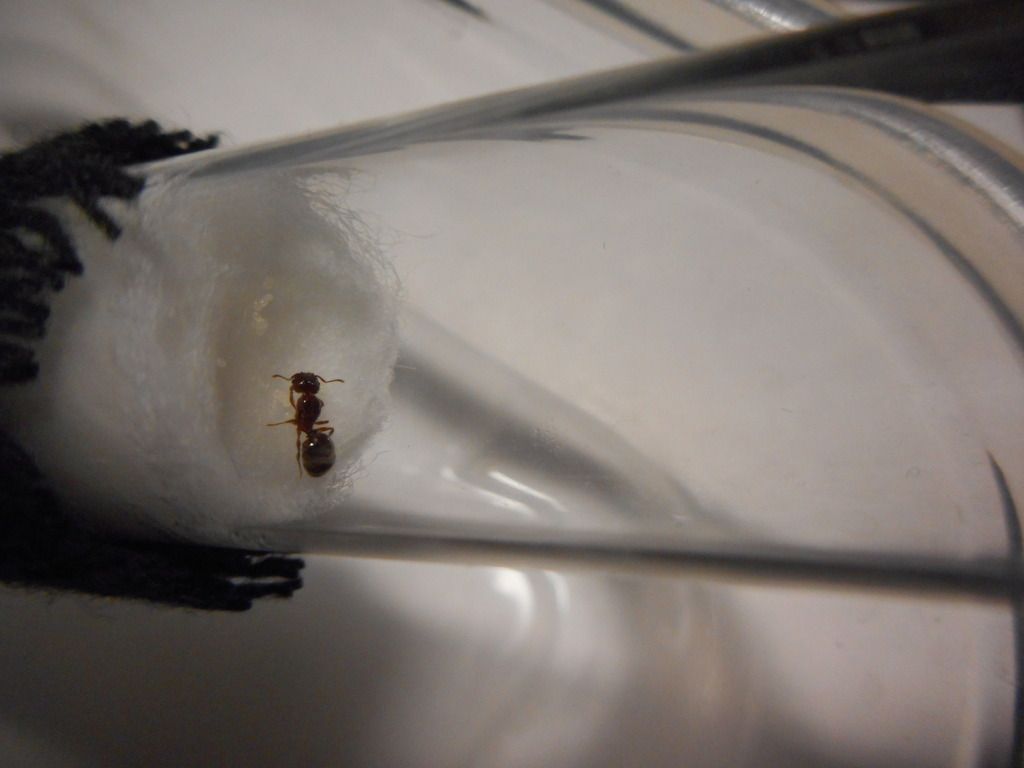 Ant 7
This one i think is just some species of fire ant.