Caught a very small colony, only a few workers and some brood of all stages. They were under a piece of bark so I'm assuming they're camponotus.
They are in an AC Test Tube Portal which has a chamber width of 1 inch, I've also added a picture with a tape measure.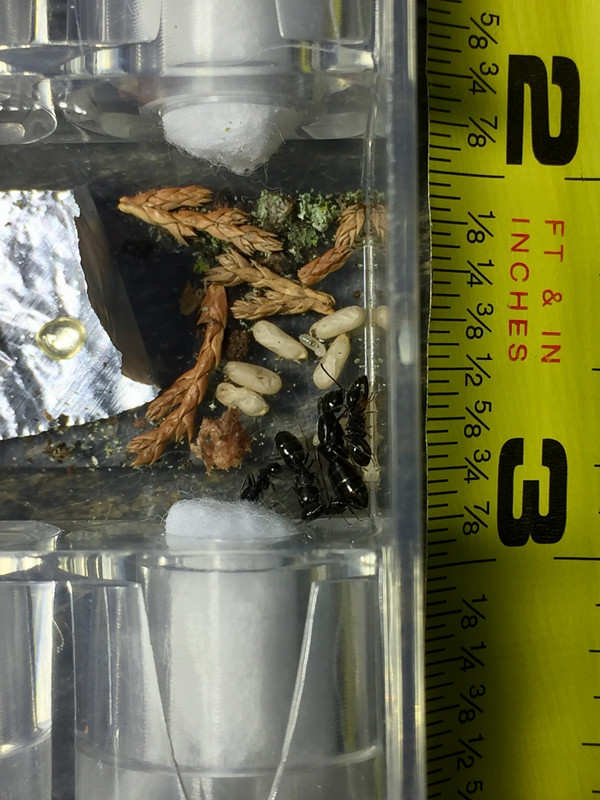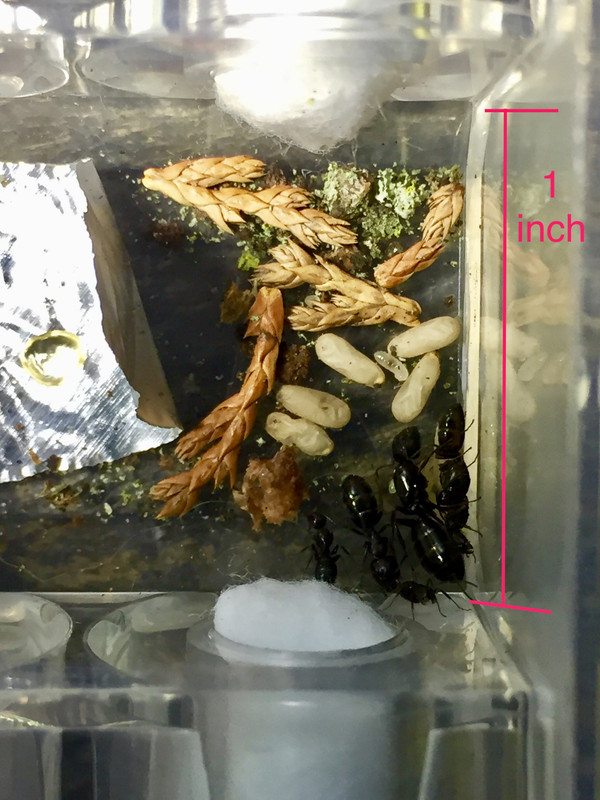 Anyone got any clue?