I'm from Latvia, a country in the north east of Europe. Today on the 13th of June I went to a forest to look for camponotus ants. Although I saw lots and lots of workers only managed to capture one camponotus herculeanus (I think) queen and one other that I have not seen before.
I would really appreciate if someone could tell me what ant I'v got. Hopefully the pictures are good enough, I don't have a camera with a macro setting. A little description - her gaster is black and very shiny, her legs and underside are brown, a little bit red even. In terms of size she is about 11-13 mm long.
Top view of unknown ant.
Little bit of a side view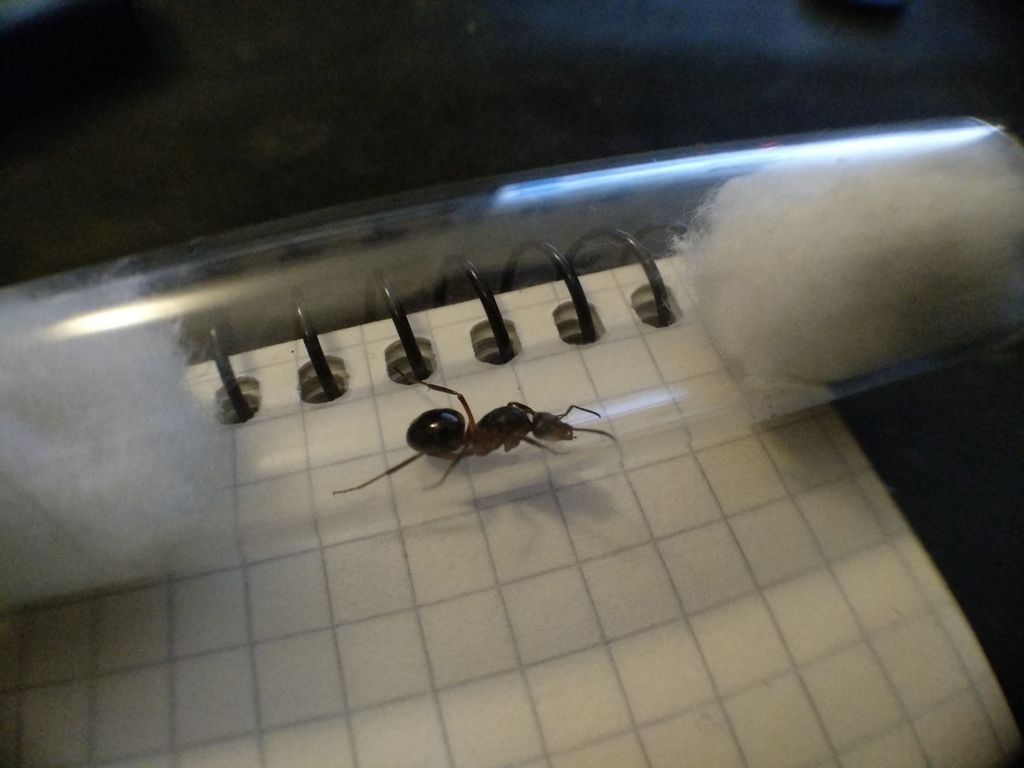 The two ants I caught today. The closest one i think is C. herculeanus??? The furthest one is the one I need an ID on.
If needed I can provide some more pictures.