I need help identifying two different species that were both caught in Acworth, Georgia. Photos will follow each description.
The first species I caught on 6/2/18 at a local park and near my house, catching nine in total. They're roughly 8 mm long. I was thinking perhaps
Solenopsis invicta
based on pictures I've seen, but I could use some help in confirming that. Also, I actually saw two of these queens digging their founding chambers in the dirt within 2-3 inches of each other and was wondering if this is something common.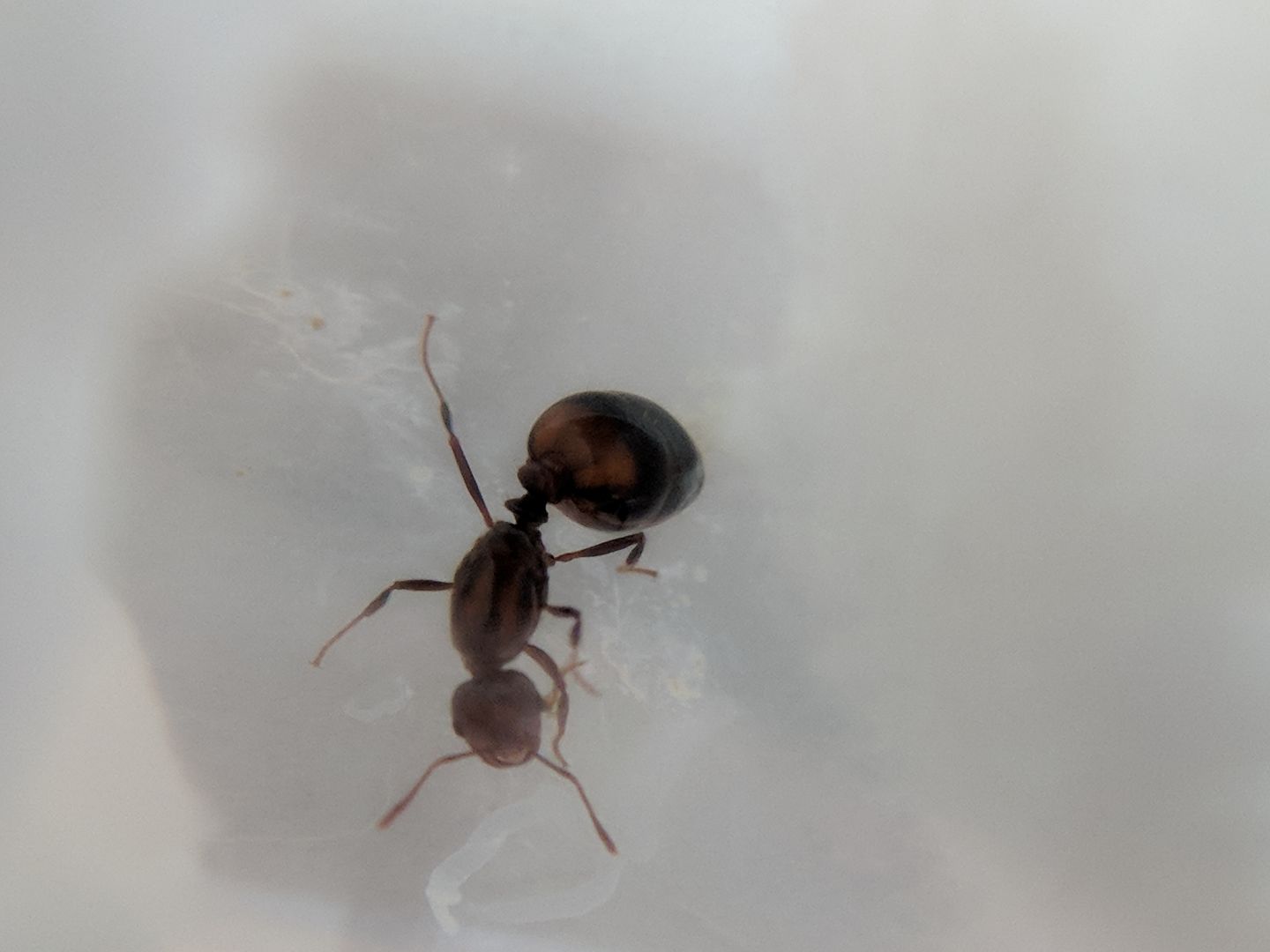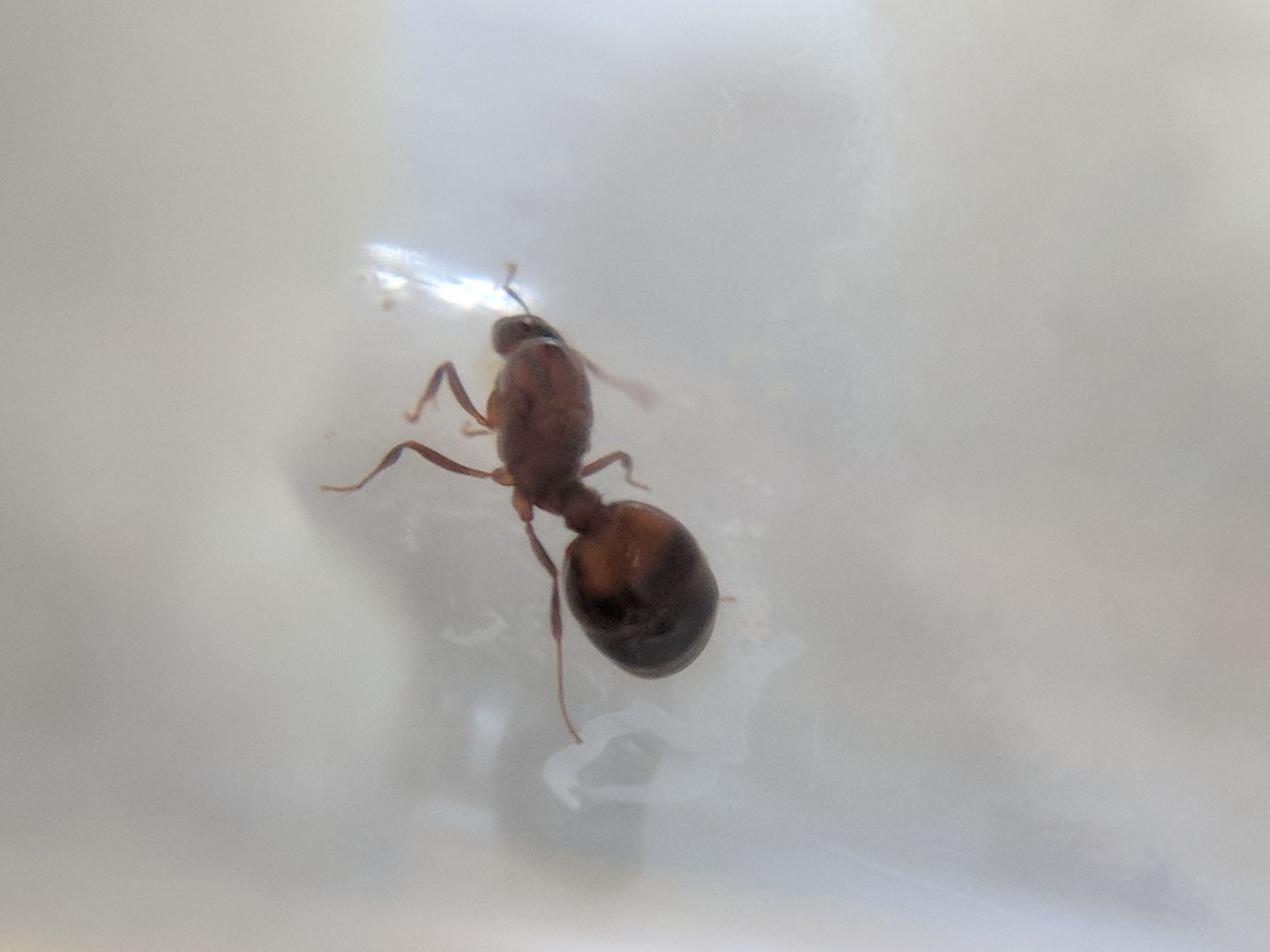 The second species was found on 6/4/18 just under the bark layer of a decaying log behind my house. She already had some brood that I collected with her. She is roughly 15 mm long.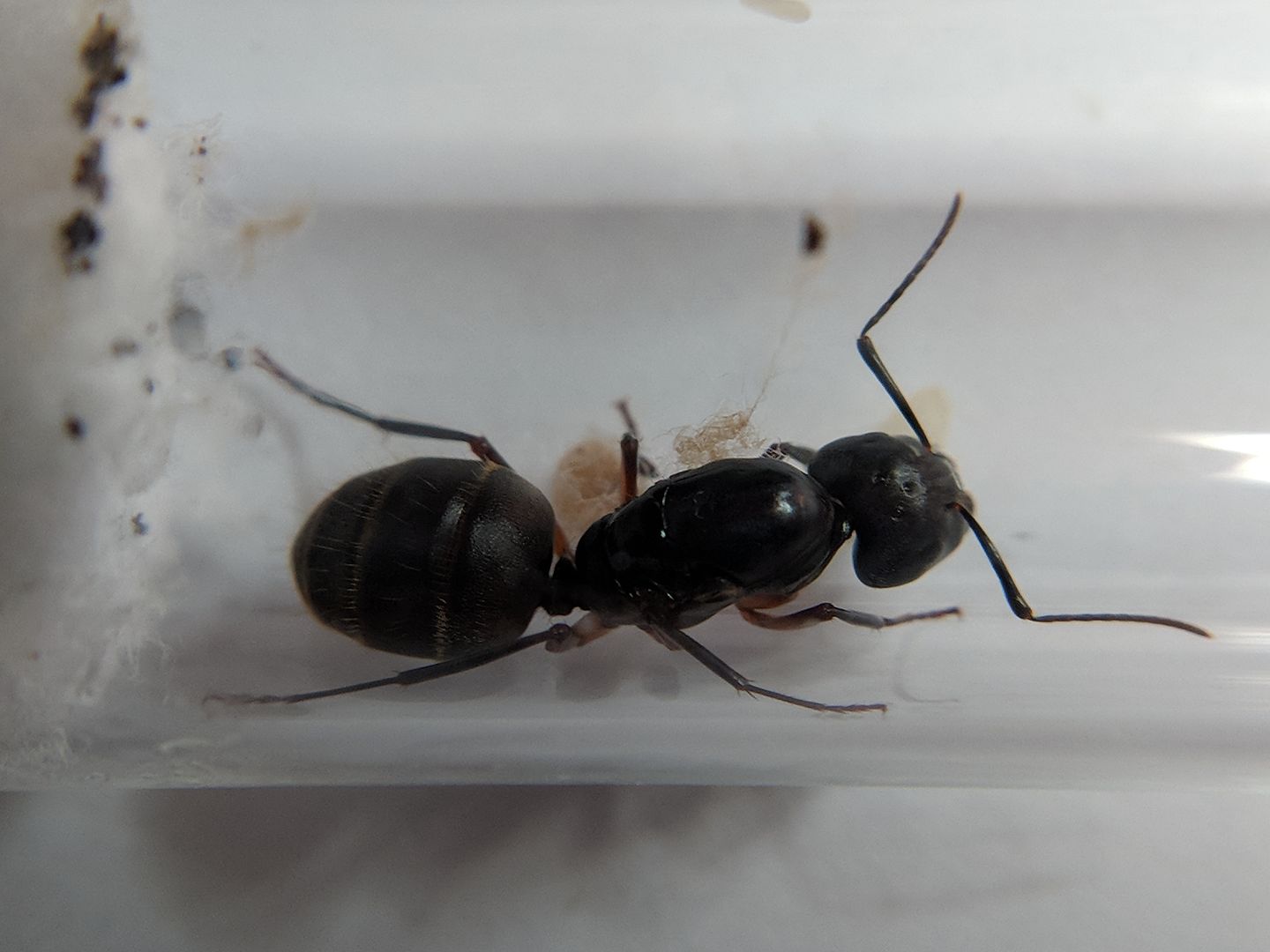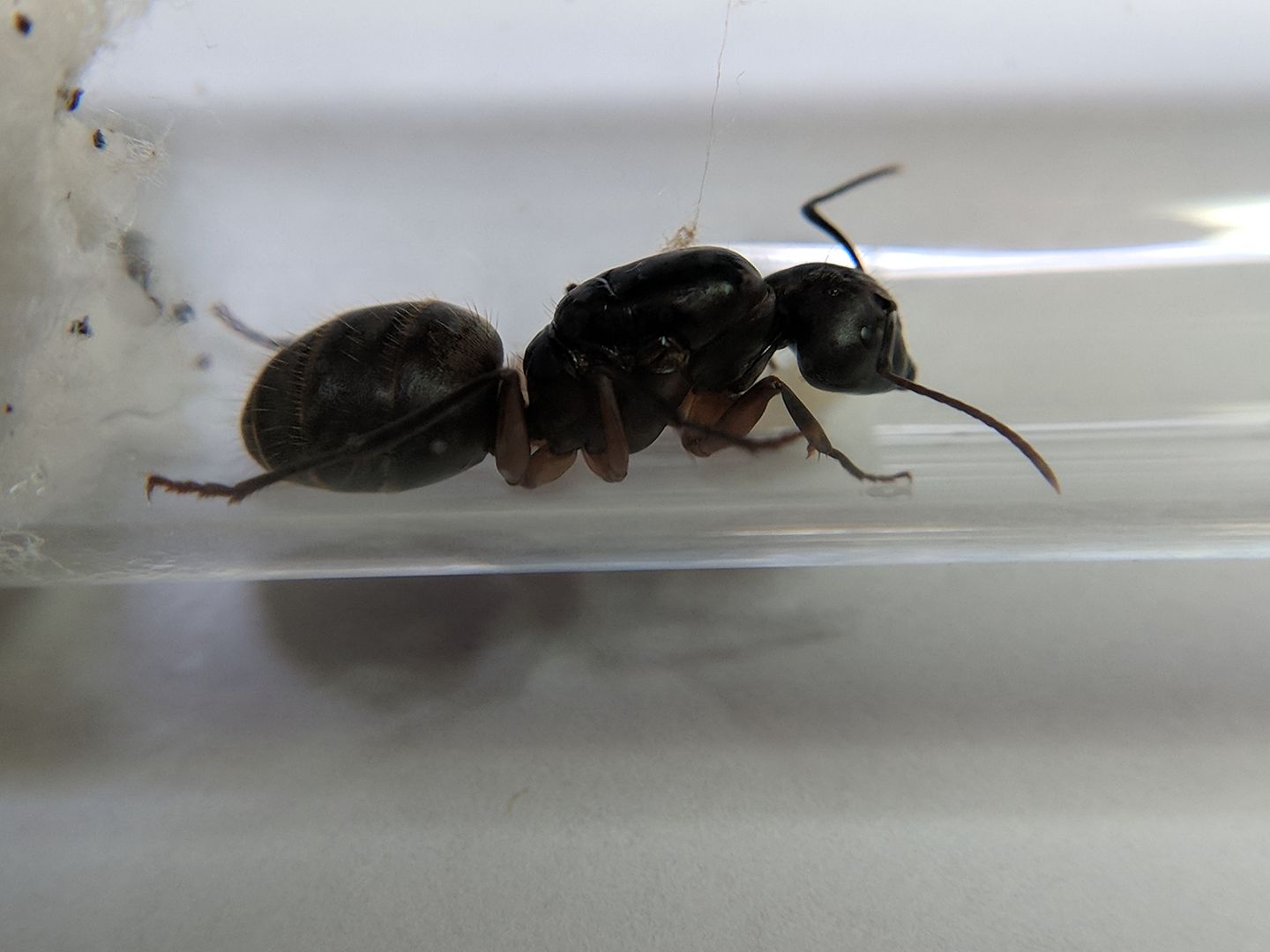 Thanks in advance for whatever help can be given in identifying these girls.