Moderator: ooper01
parkerspc
Hello everyone, I'm Callie from northern Alabama. I'm completely new to ant keeping but have been watching AntsCanada youtube vids for years. I found this colony in a piece of petrified wood in my yard. I decided to put the whole thing in a big Tupperware bin so I can try to get em in a formicaria. As I was moving the wood a piece broke off and lo and behold, I turned it over and there was a queen! I already had a smaller container in my pocket and put the small piece that broke off in it where I later got her in a test tube along with a few workers and some brood. I wanted to try and figure out what species I have and after much internet surfing I think these are Monomorium minimum, but I'm not sure. Can some of you more experienced ant keepers take a look?
---
parkerspc
Oh, also these are very tiny ants, I'd say about 1mm or smaller. They're black in color, found in northern Alabama in late April
---
---
How long is the queen?
Keeper of

Selliing:
---
---
---
parkerspc
Martialis, I'd say the workers are around 1mm and the queen is about double their size, so she's maybe around 2mm? It's hard to say, I took a ruler and held it under their test tube but they won't be still long enough for me to be certain lol
---
These almost seem like
Tapinoma
. I would double check the measurements just to be sure.
Keeper of

Selliing:
---
parkerspc
I just now looked up Tapinoma, they do look quite similar but I don't think it's her. The reason I thought she was Monomorium minimum is due to the 2 humps she has right in front of her gaster (not sure what they're called) like this pic from AntWiki shows, I just can't show it on my queen too well because she's just so stinkin tiny lol. The three pics I have posted are at 15x magnification with a macro lens, I'd almost have to get a microscope to get really good pics of her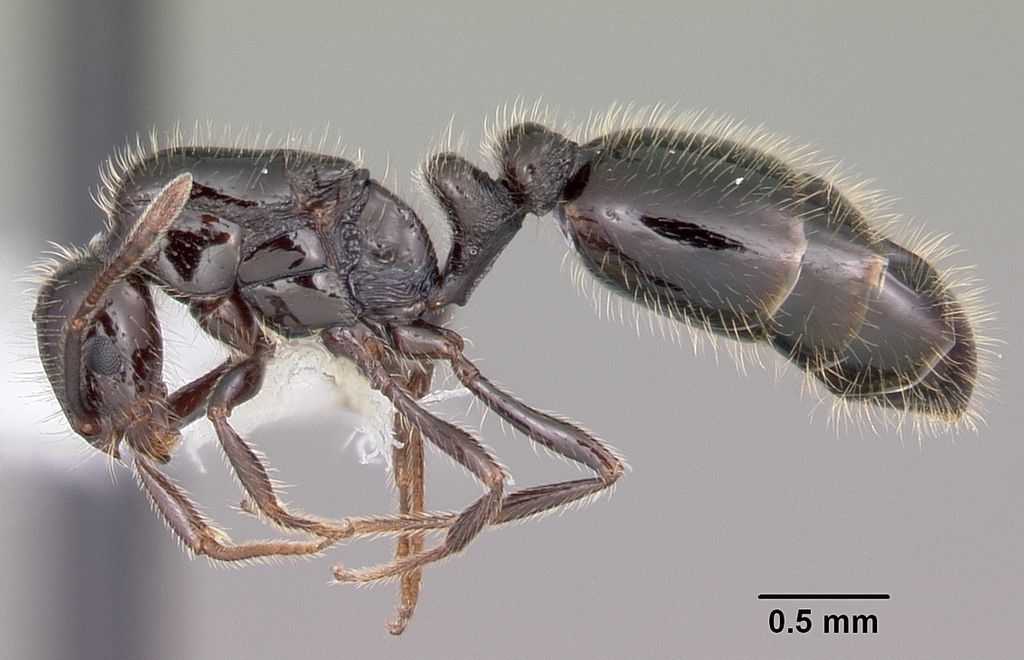 ---
parkerspc
Here we go! I got a way better shot of her from the side while taking a video of her so I took a screenshot, you can see the 2 humps in front of her gaster in this shot much better.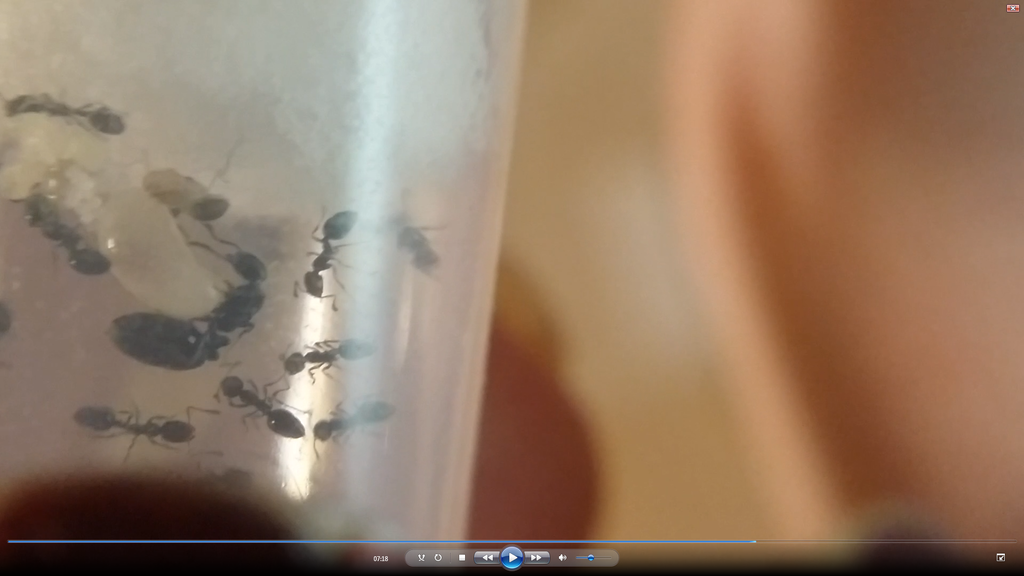 ---
Users browsing this forum: No registered users and 7 guests