Moderator: ooper01
BumbleAnt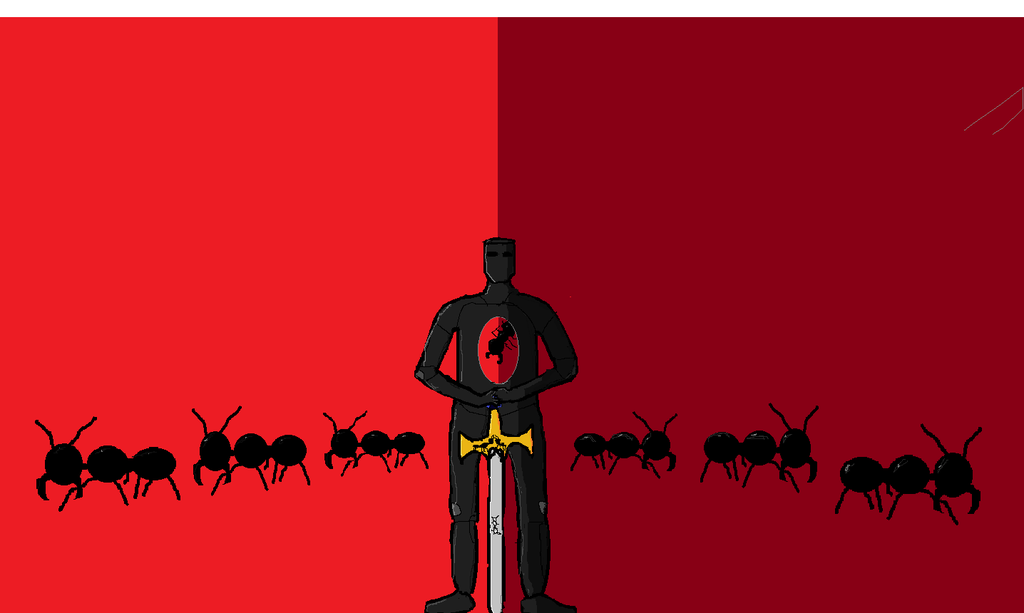 Hi ac i hope you like my flag for the dark knights.
---
DapperToast
This is my entry for the flag contest, This flag is for the fire nation. The red lines represents the bridges that connect all of the containers.The black background shows the characteristic of the red ants having no mercy. The oval shows unity and the fire represents how bad they really bite.
Hope you like it!
---
Posts: 144
Joined: Fri Jul 14, 2017 5:24 am
Location: Stockholm
(this is my real enery for the flags for the Dark knites) Both Them united, the soulth and the north.
I hope the pics work, otherwise visit this page: http://imgur.com/a/tooBk
Ant love forever! <3
North
Soulth
United
c
<3 Thanks!
Email: vincent.bystrom@gmail.com

Facebook: https://www.facebook.com/profile.php?id=100010099860866

Otherwise just DM me
---
Posts: 108
Joined: Wed Jun 14, 2017 4:01 am
Location: Endless void
New video! It's been two weeks since we had another vote for flags. When's the next one..?
---
Posts: 10
Joined: Thu Jul 20, 2017 5:30 pm
Location: Colorado
JAWBREAKERS LIVE!!!!
I was about to throw my design into the ring, but upon their sudden loss, I was heartbroken and shelved it. Now that they live on, I went ahead and did it.
---
TrueGHD
Hey, this is my submission for the Dark Knights' Flag. Yes, it's based off of the classic Batman logo.
And if they split into two (Yes, based off of Korean flags):
North Dark Knights
South Dark Knights:
---
TrueGHD
My submission for the fire nation:
---
CAYDENHUDSON
hello ant fam this i my flag for the fire nation hope you enjoy [the jawbreakers live!]
---
CAYDENHUDSON
hello ant fam this i my flag for the fire nation hope you enjoy [the jawbreakers live!]
---
Kanan3662
So I was watching the most recent video and saw that you had found another trap jaw ant queen so I decided in case she does produce a colony that I would send you a flag for them, it has the jaw breaker queen about to break a jawbreaker and its in the colours of the AntsCanada logo, of the green background and white ant, it also takes inspiration from the Canadian flag
hope you like it p.s I don't want the Omni nest, edit: couldn't upload it to the site for some reason so I'm just gonna leave a link to it : http://kanan3662.deviantart.com/art/Ants-Canada-Flag-submission-697310421
---
Users browsing this forum: No registered users and 2 guests