Posts: 40
Joined: Mon Jun 04, 2018 11:09 am
Location: Little rock Arkansas
I found some tiny queen ants tonight and thought I'd see if I could get some help identifying them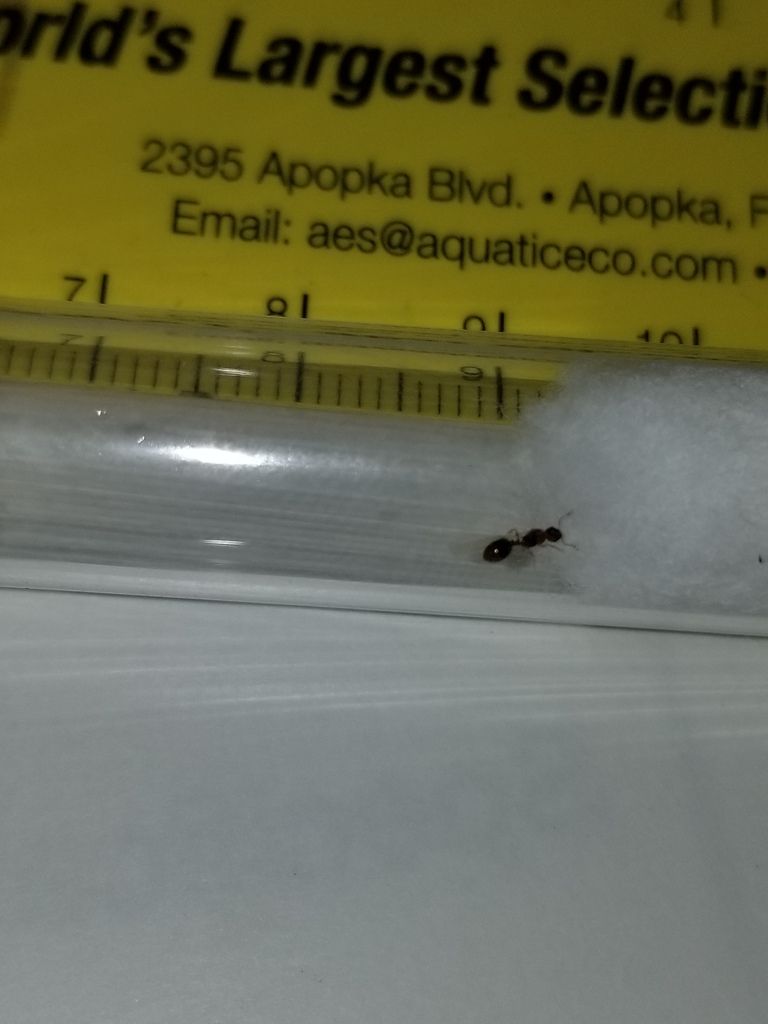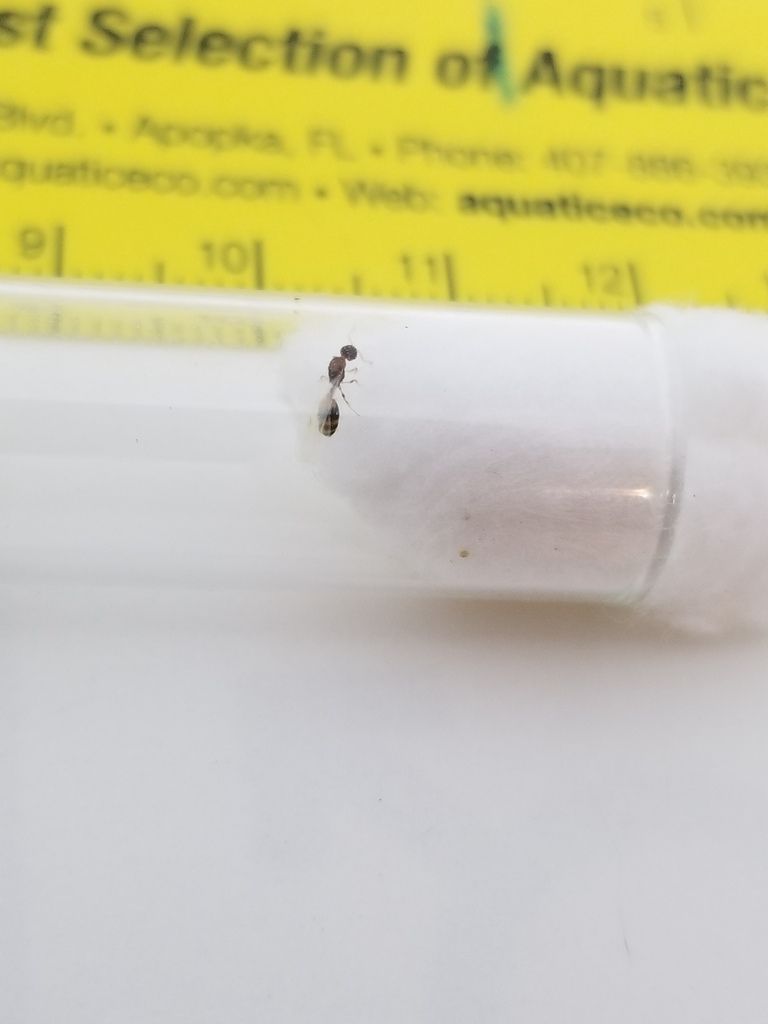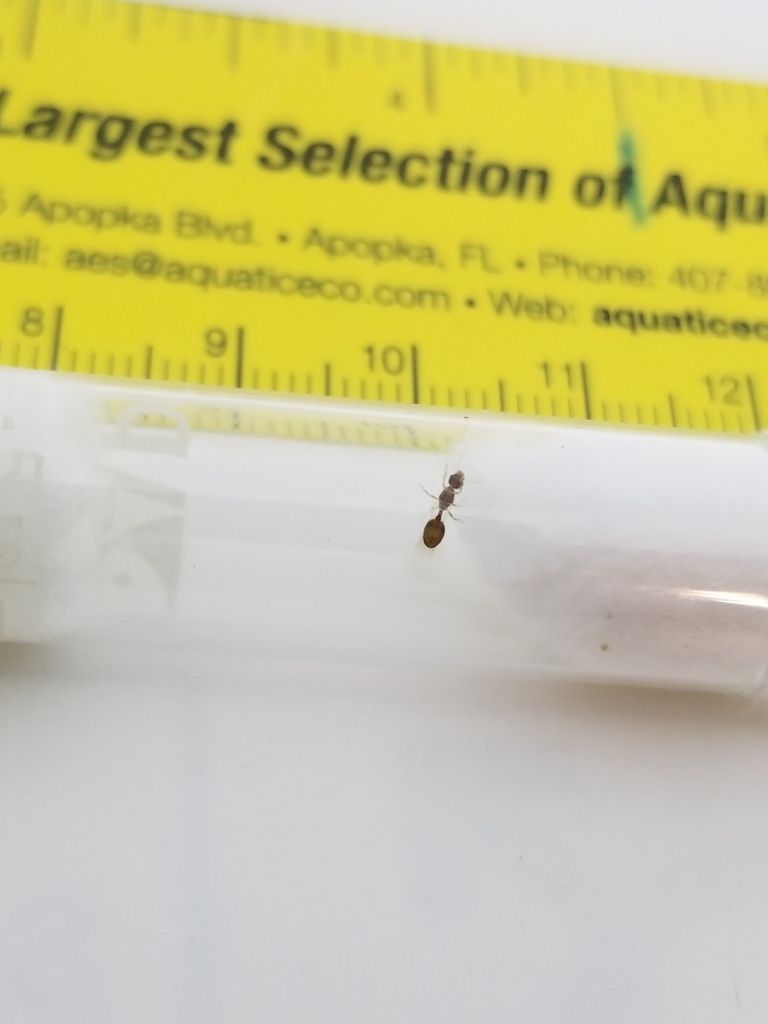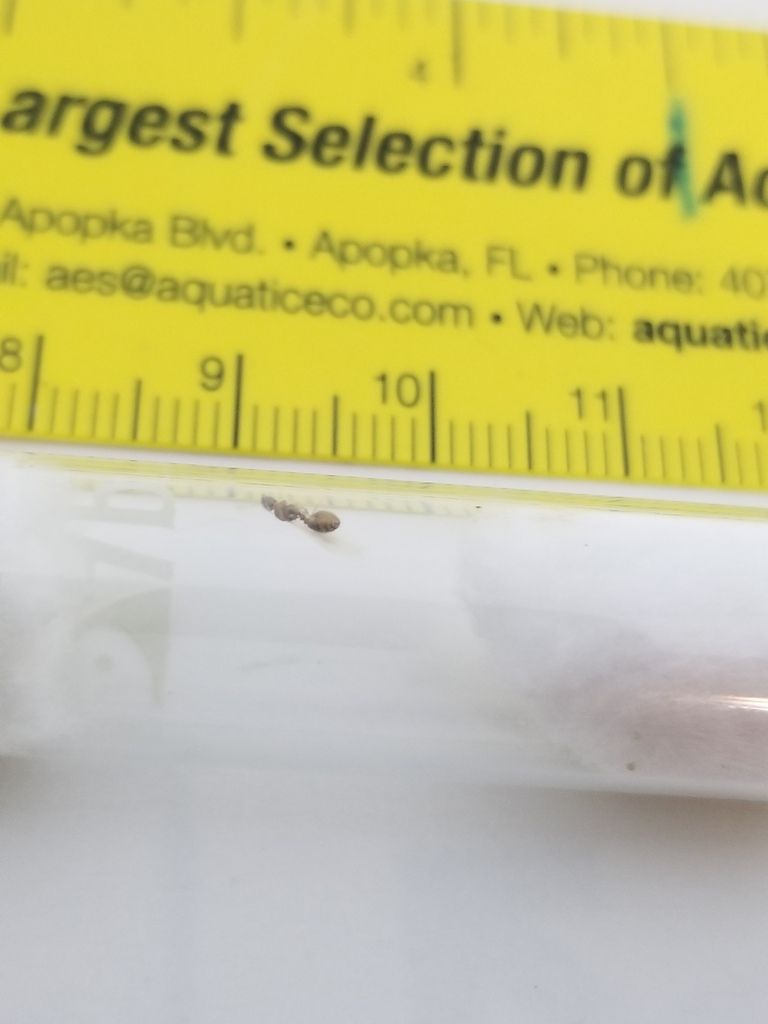 ---
Posts: 9
Joined: Wed Jun 06, 2018 9:42 pm
Location: Philippines
Looks like Solenopsis molesta from the small size and since they're present in Arkansas, but I could be wrong.
Keeper of:
Oecophylla smaragdina
Tapinoma spp. (?)
Pheidole spp.
---
Posts: 3345
Joined: Wed Jun 29, 2016 3:47 pm
Location: Maine
Temnothorax sp.
If you enjoy my expertise and identifications, please do not put wild populations at risk of disease by releasing pet colonies. We are responsible to give our pets the best care we can manage for the rest of their lives.
---
Posts: 40
Joined: Mon Jun 04, 2018 11:09 am
Location: Little rock Arkansas
Thanks temnothorax is what I was thinking but I'm still new to any keeping
---
Users browsing this forum: Tomurai and 2 guests