Ok, I have a colony of what I think it Formica Subsericea. I took my ants out of hibernation about 2 weeks ago. Until now, 3 of them out of 9 have died. They drowned or got stuck somehow, but that is not my worry as they aren't super important. (Still a bummer
) I switched their test tube to a cleaner one, and gave them organic honey which they enjoyed. I have sadly not seen any eggs yet, but am getting them a formicarium which I'm praying will come in a few days. This seems crazy but I need it because whenever I try to help them for some reason because of a danger or food etc., they get very stressed out and almost escape. I've put a bit of boiled sand and ripped up tissue in their test tube just in case they will like it. This is mainly because one of the dead ants drowned at the bottom with a tiny drop of leaked water *facepalm*. So what I'm asking is, what should I do before the formicarium arrives? Should I completely leave them alone and hope they'll be fine, or maybe offer them like a dubia roach leg etc.? For now I'll try getting a tad more sand in and try a dubia leg. P.S. My test tube is kinda awkwardly shaped and large, so to get them in the formicarium ill just use strong electric tape and tape it to one of the holes in the side. I then use a heating cable and they normally move since mine is way too hot with thin 10 minutes. Please help me if you have time, thank you! Here is an image of them before the ones died, around right after hibernation, and also when I kept them in their outworld, which I'm not using now as it caused problems, sorry for the bad quality photo: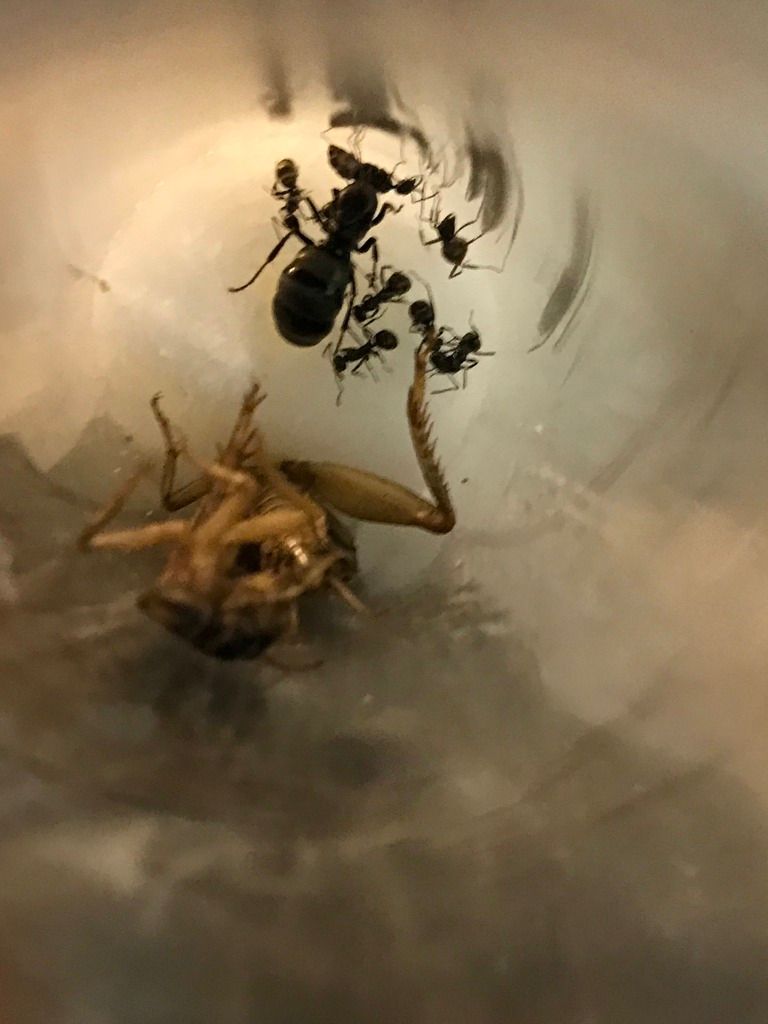 Once again, as clarification, this photo is from around a week ago, and their tube is different.