So, I have recently purchased a formicarium and next week I should be picking up my first queen from The GAN Project. While I wait I decided to Check out some black ants that have been in my back yard for some time.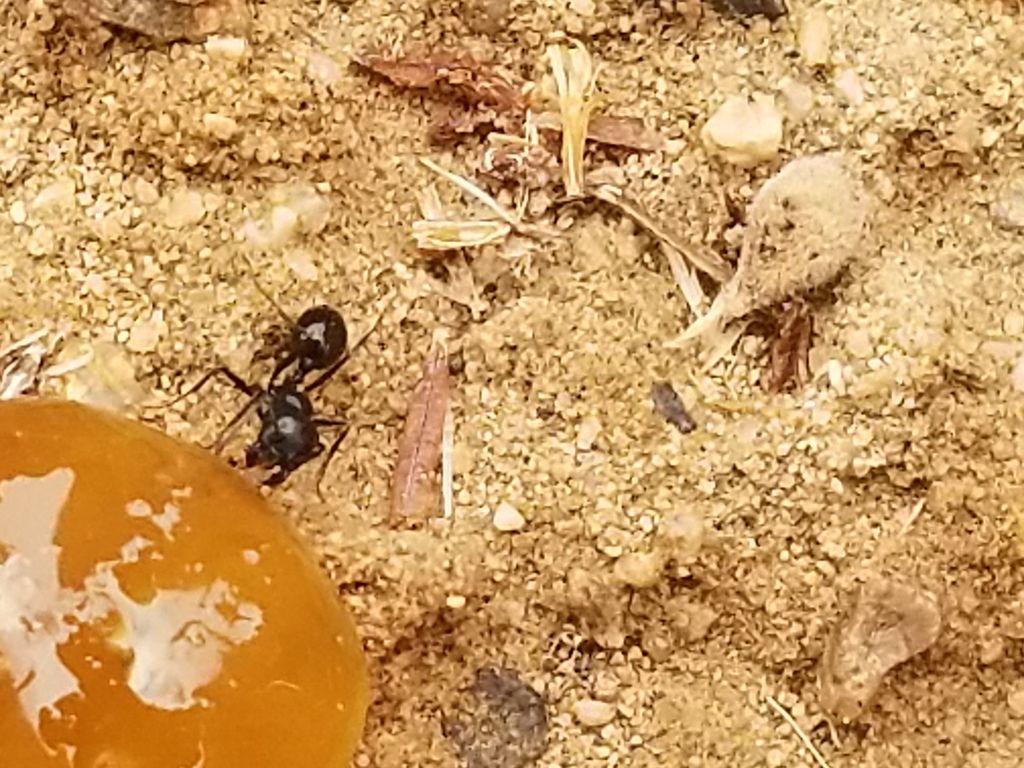 When I found them (they seam to move every 3 to 6 months) I was surprised to see two other ant colonies very close to theirs. I have assumed that the black ants are harvester ants. Not sure about the red and black ants. Maybe another type of Harvester.
Then there is a small orangish ant that was very hard to take pitchers of.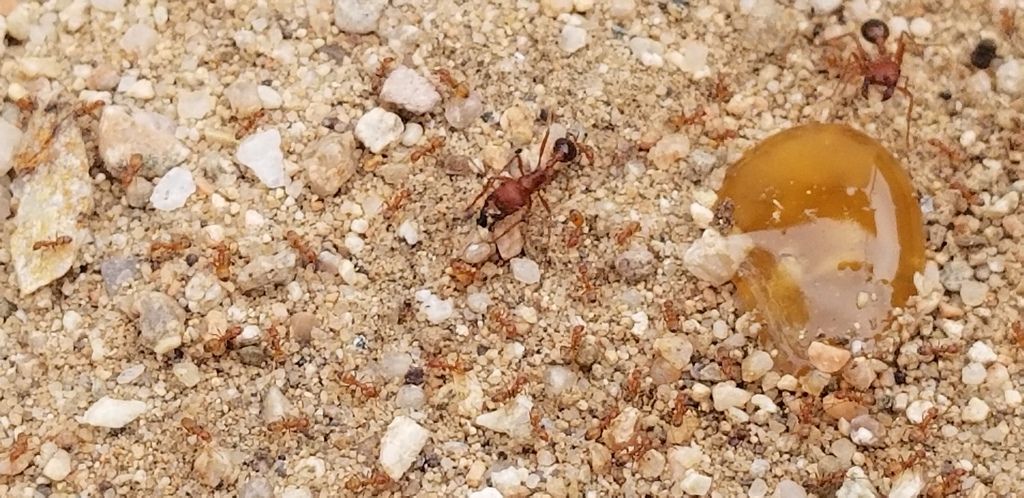 I was surprised that the ants where not fighting each other. Making me think that maybe someone could have more than one type of ant in one enclosure. Although it would have to be very large. Then as I was looking at the picture I took I seen small black things near the red and black ant colony entrance.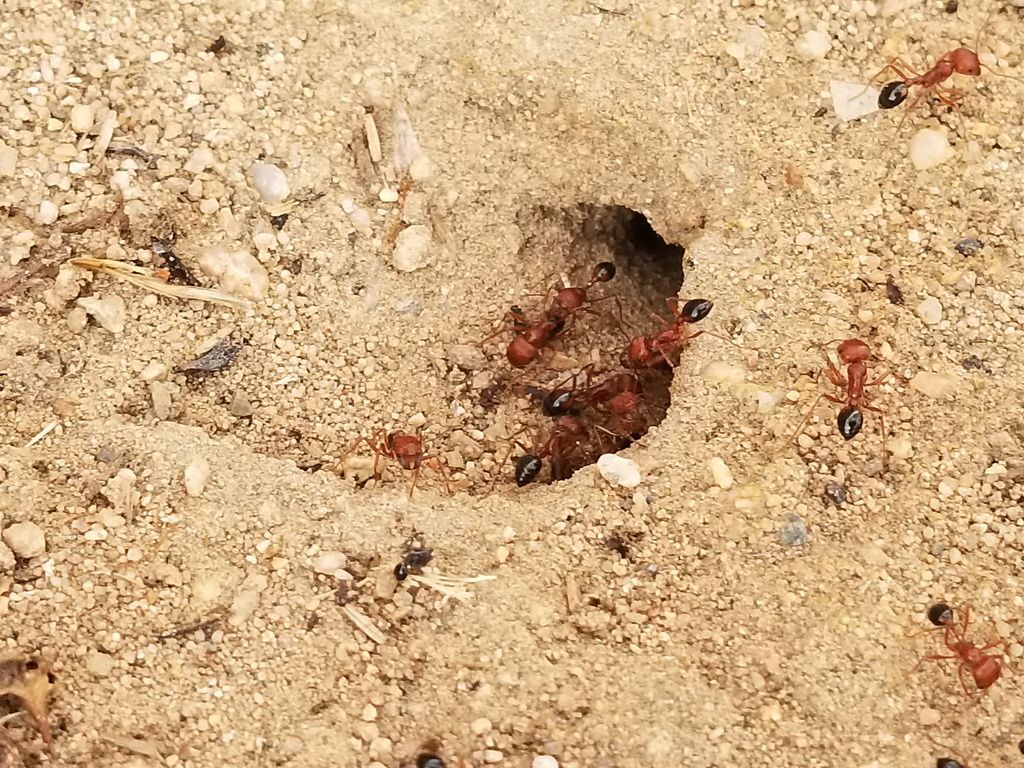 I think they may be the bodies of the black ants. So maybe there was a war and I missed it. It's hard to tell. As you can see I dropped some honey. I did that so they would stay still to make taking pictures easier. The orangish ants did not seam to care about the honey at all. Here are a few more pictures. Let me know what you think.