Moderator: ooper01
Yes, that is Camponotus pennsylvanicus. She is doing good, congratulations!
---
Main Forum Admin
Posts: 327
Joined: Tue Jul 21, 2015 4:51 am
Location: Manila, Philippines/Toronto, Canada
Contact:
Ohhhh how I miss keeping Camponotus. This is great! Congrats! She's well on her way to success. We will keep following this journal. Such a helpful resource for Camponotus owners.
Ant Love Forever.
---
she looks really good man, keep up the good work. ill be glad when my componotus' eggs get that big.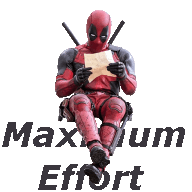 Forum Moderator
AntsCanada GAN Farmer

---
Sasqwash13
I also have a camponotus queen but I am not sure what species. It would be great if you could help me out. she has her first two workers. here is a picture… (I can put up another one if you need it)
You do not have the required permissions to view the files attached to this post.
---
Users browsing this forum: No registered users and 2 guests