I tried to take a few pictures this morning before work and to my surprise we have yet another new worker.
Which now brings the total to 9. I'm so happy and as you can tell in this first picture I think I'll have a lot more workers to come by the time hibernation hits this year...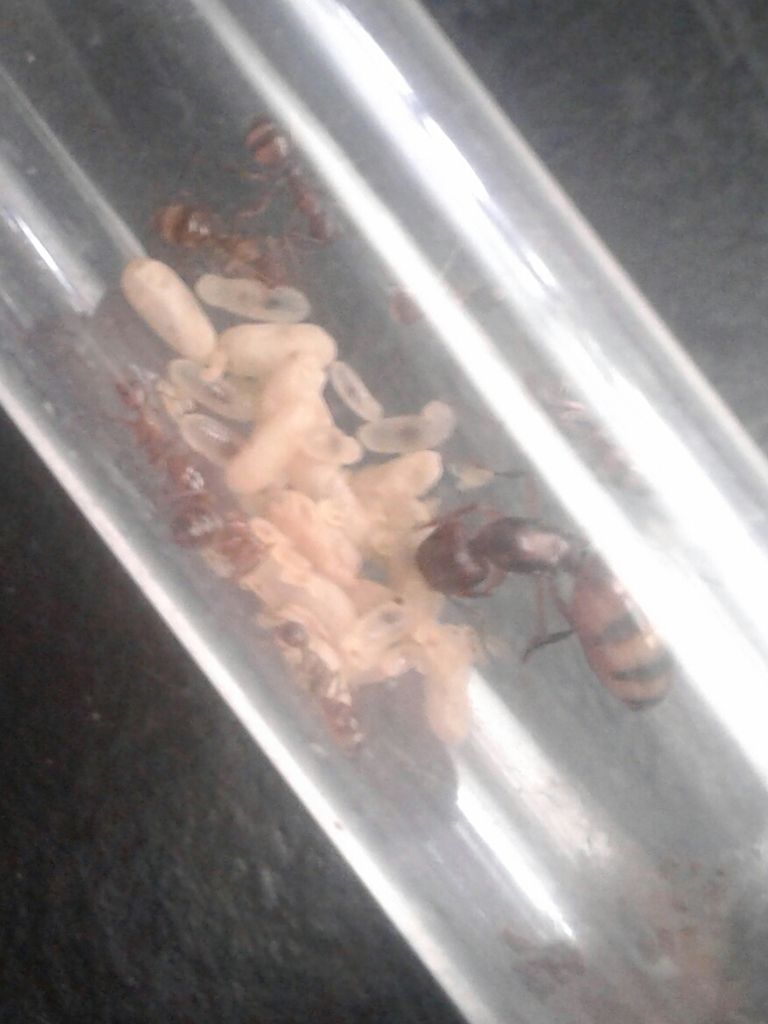 In this next picture you can see one of the new workers right above the queen. You can tell how clear and pale gastor still is...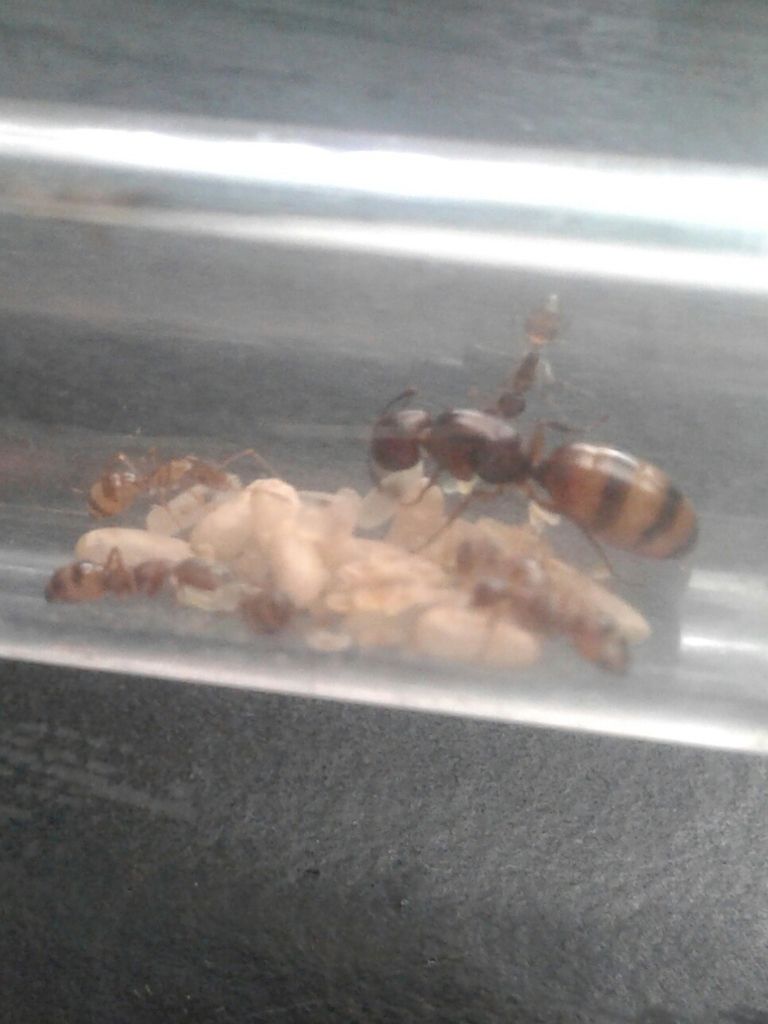 And with these last two I took just to show them all. I underlined two of the workers in the first picture just because they're hard to make out. The second picture you can see the other two dining on some fresh maple syrup...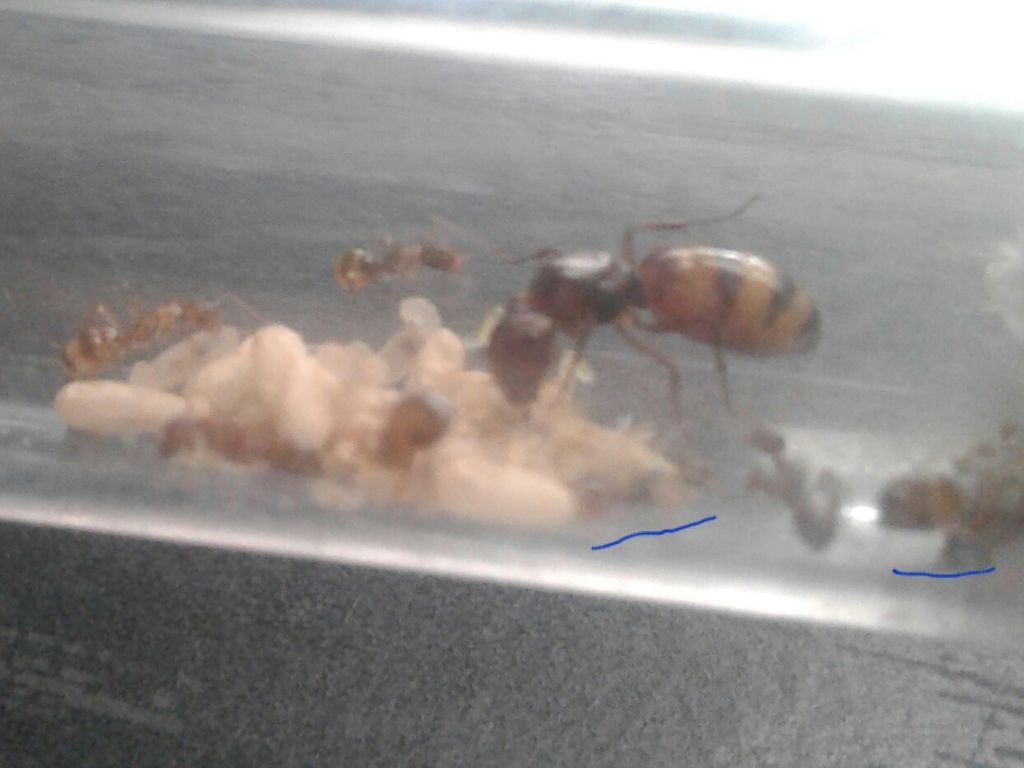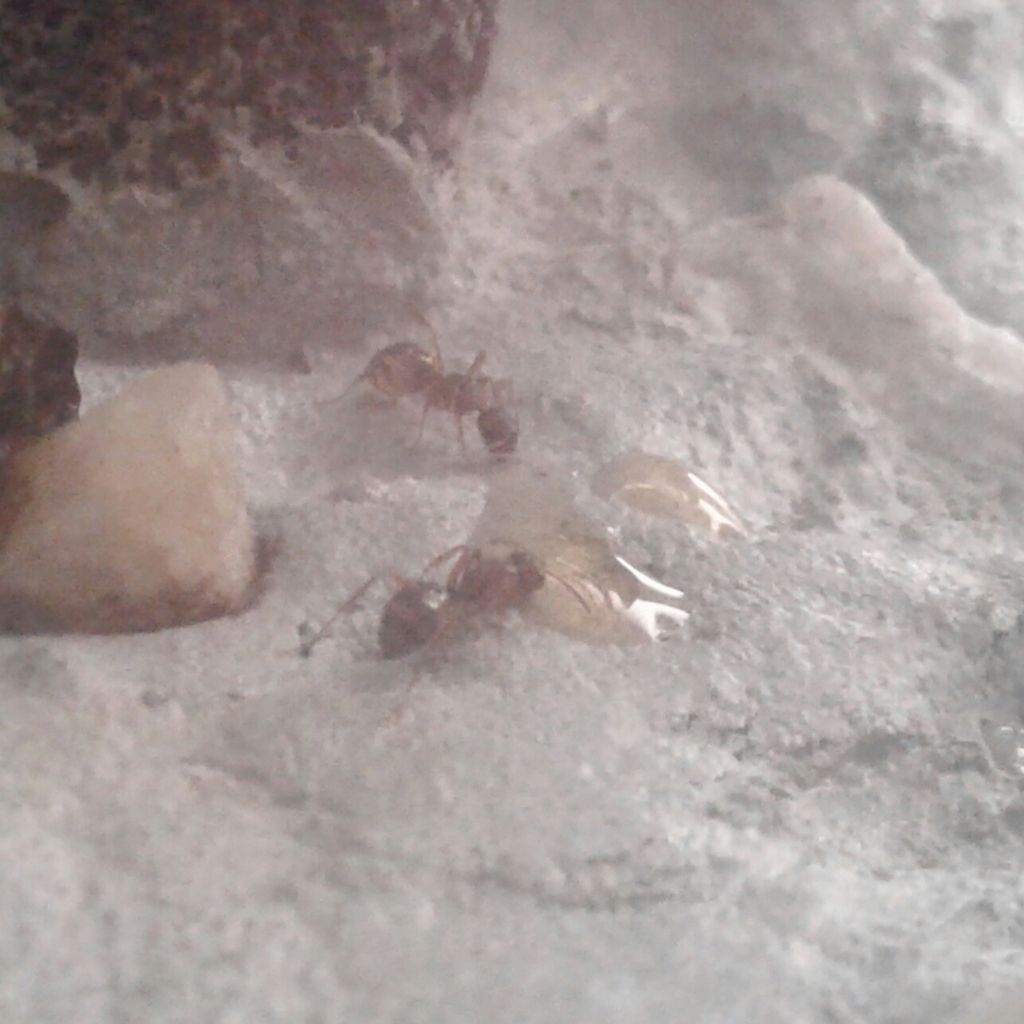 I am extremely happy with this colony so far. This is my very first colony so I'm hoping all goes well in the years to come. Ill update as often as I can. Next time I'll show some pictures of both colonies I have of this species... if I remember that is
I am also working on trying to get a better camera. My phone takes all my pictures right now but I don't really like the quality. I hope you guys enjoyed the pictures.
"It's ant love forever!"