Here are some pictures of the captured colony.
In this picture you can see two of the workers and some eggs under them.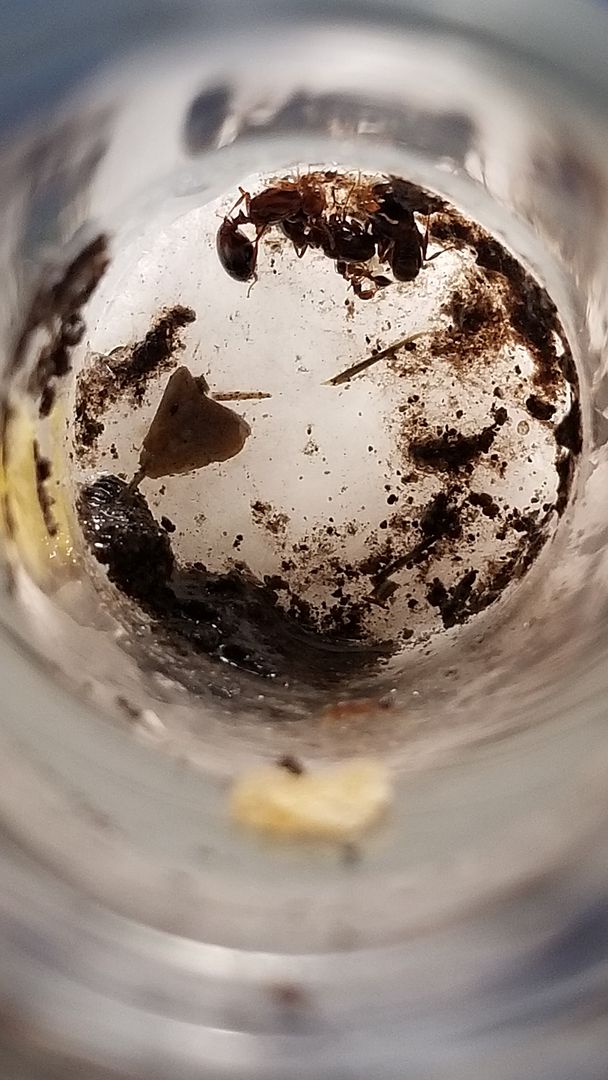 This is their test tube. I have a heating pad under this it seems to help them with energy because the room i keep them in is around 70 degrees Fahrenheit.