So my colony arrived today, ive been excited for its arrival! 30-40 workers and a ton of brood! what is not to be excited about!
well i opened the package, pulled out the testube and to my horror.... mould lots and lots of mould!
what makes it worse ive been called out to work!
I couldnt even tell before i left the house, if the queen is alive she seemed stuck within the mould! as you can imagine im at work now panicing about my new colony!
I hope the queen is alive! I have a new test tube prep'd, my new formicarium is running late, as soon as i get in from work i will be prepping a temporary container with the new test tube wrapped in red acetate, and will place their current nightmare of a testube inside hoping given the state of it they will make a quick move to the new choice of home!
What is my best course of action? my plan is to connect the two test tubes hoping i can force a move, i will be taking pictures to show the carnage of their current predicament, so worried right now and annoyed at how they have been left, they should have been moved to a new test tube at the first sign of mould!
Day 1 of my colony not great news to share with everyone! i will update tomorrow night once im back at work and let everyone know if the queen is alive, if i can save them! im praying to the ant gods they can be saved!
These are the pictures i had been sent prior to the colonies arrival!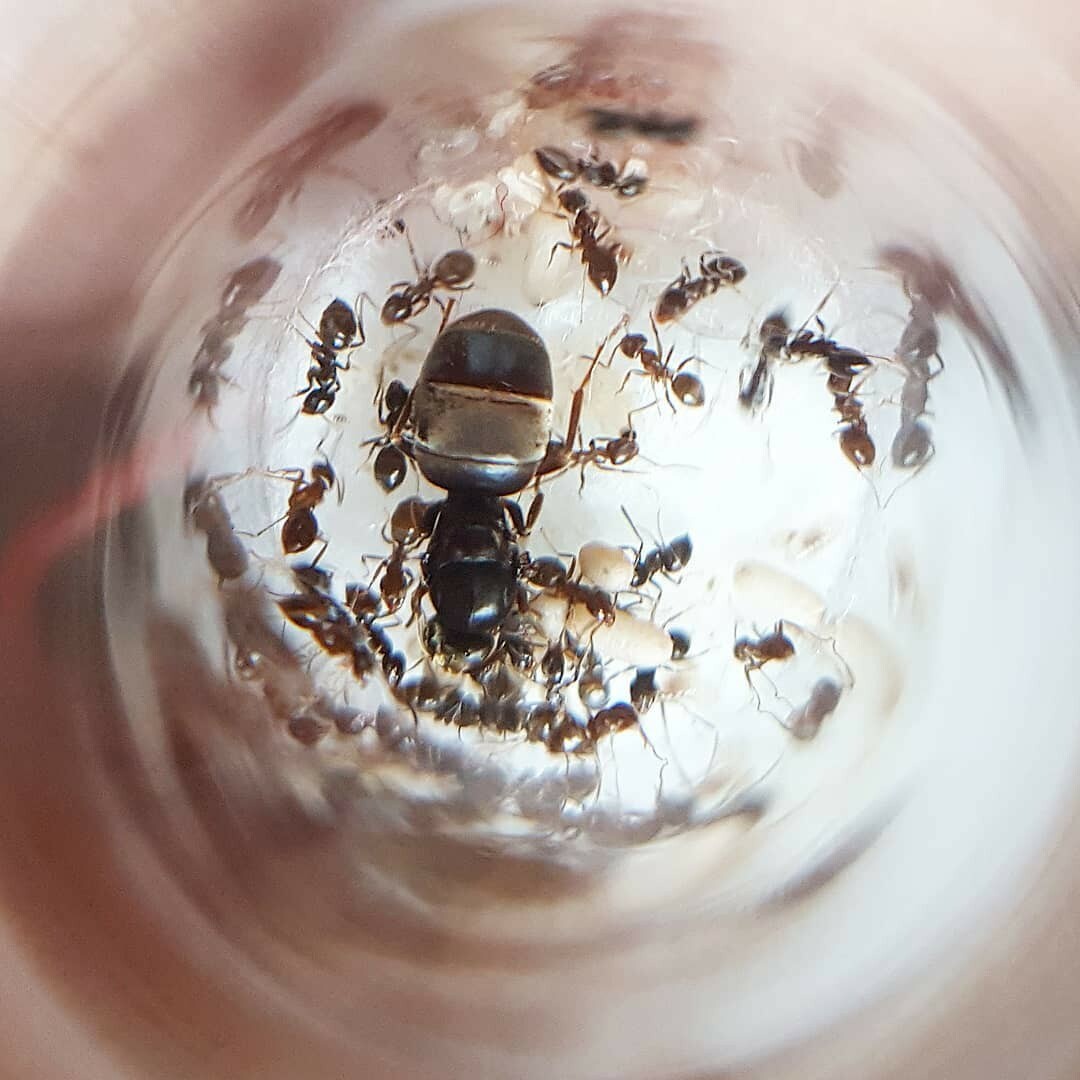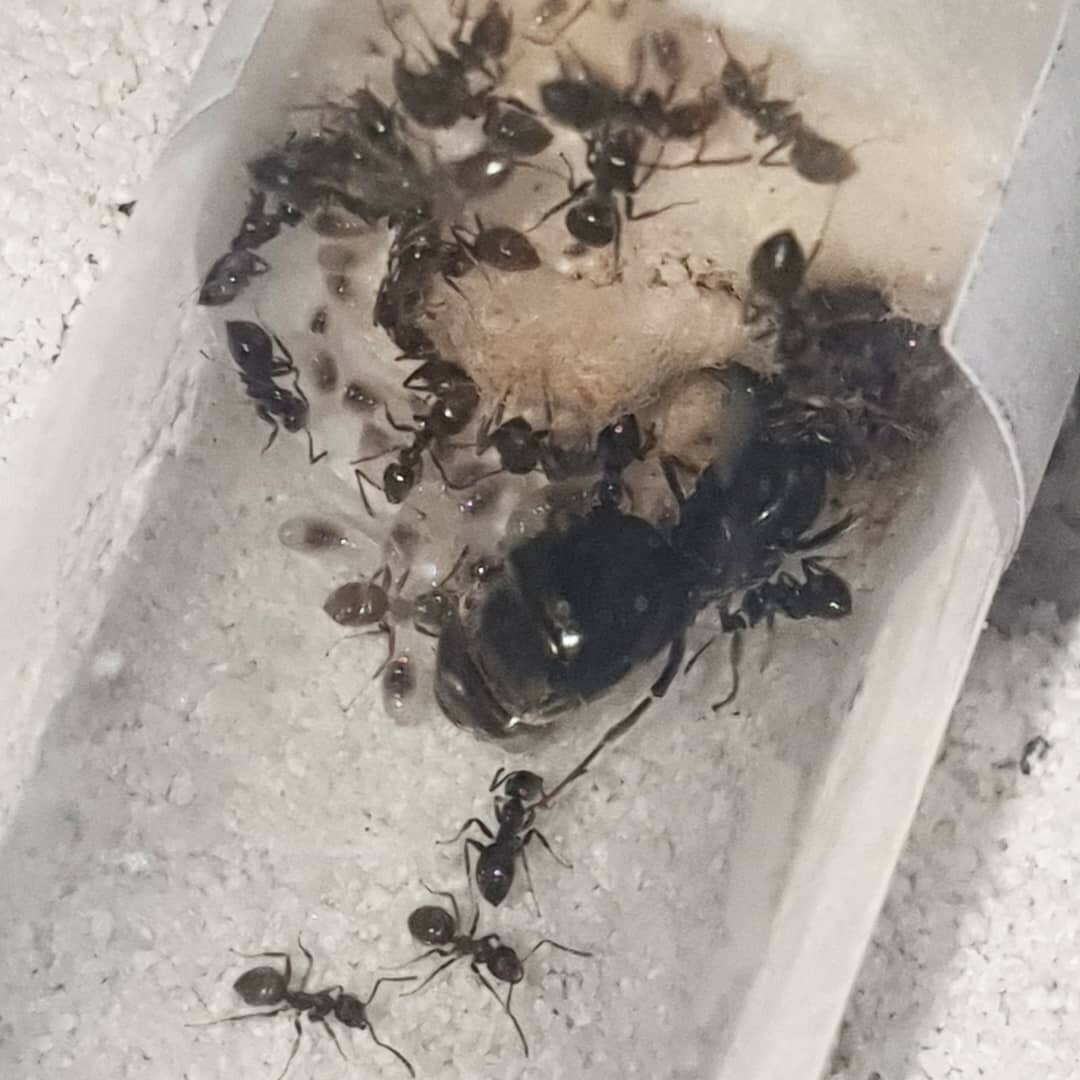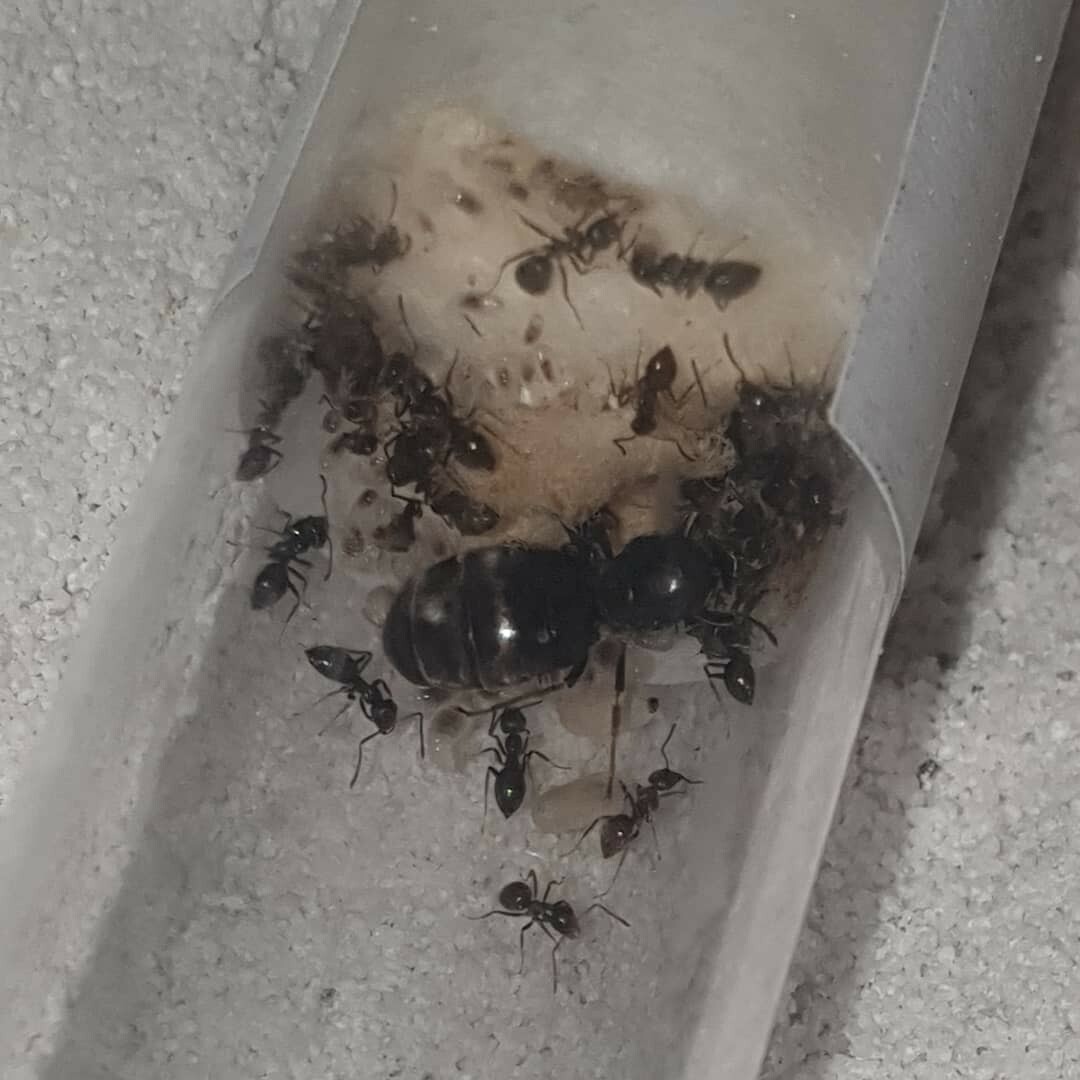 what i will show you tomorrow will break your ant loving hearts!