Not captive.
I found this walking today,
I saw these deep red ants next to a pyramid, but the pyramid was not their nest, but next to it.
Trachymyrmex septentrionalis.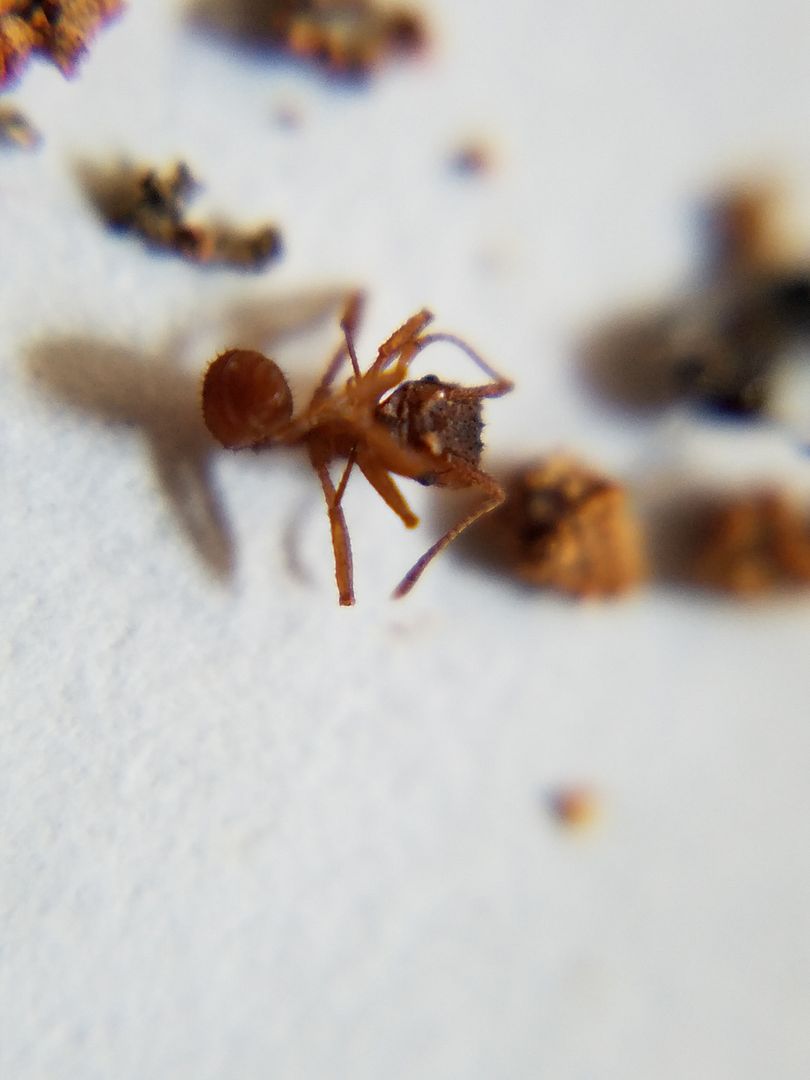 Don't worry, she is refrigerated.
once she became active I recollected her, and went back to replace her, and snapped a picture of the nest.
So some quick reading, This is actually a common species here, (ohh well) but a very beneficial one, found in a wide variety of habitats.
This habitat is the oldest building in the city, (1840s) with an absolutely lush vegetative yard. This yard features a lot of old, very loved plants. Lots of bare dirt covered in rich silt, and leaf litter. NOT A BLADE OF GRASS, these guys clearly like ground cover and disdain the fertilizer requiring grass lawn. and is the place I have found several species, including the Tapinoma sessile super colony on moving day. (I can only look from the sidewalk, I don't know the owner.)
This small colony won't get very big, as this species is supposed to be a fungus grower related to the leaf cutter. In fact often put in the same tribe. But these guys do it on a much smaller scale. Instead of defoliating entire orchards, they harvest insect poop, bird poop, and decomposing leaf litter.
This is also a small colony, even for the species.
Here is their crescent pyramid/ziggurat , Just up from it you can see the nest hole. very discreet. That black dot.