Around mid-july i caught a Formica Pallidefulva queen, and now that she has her first two nanitics so i'm starting a journal on her.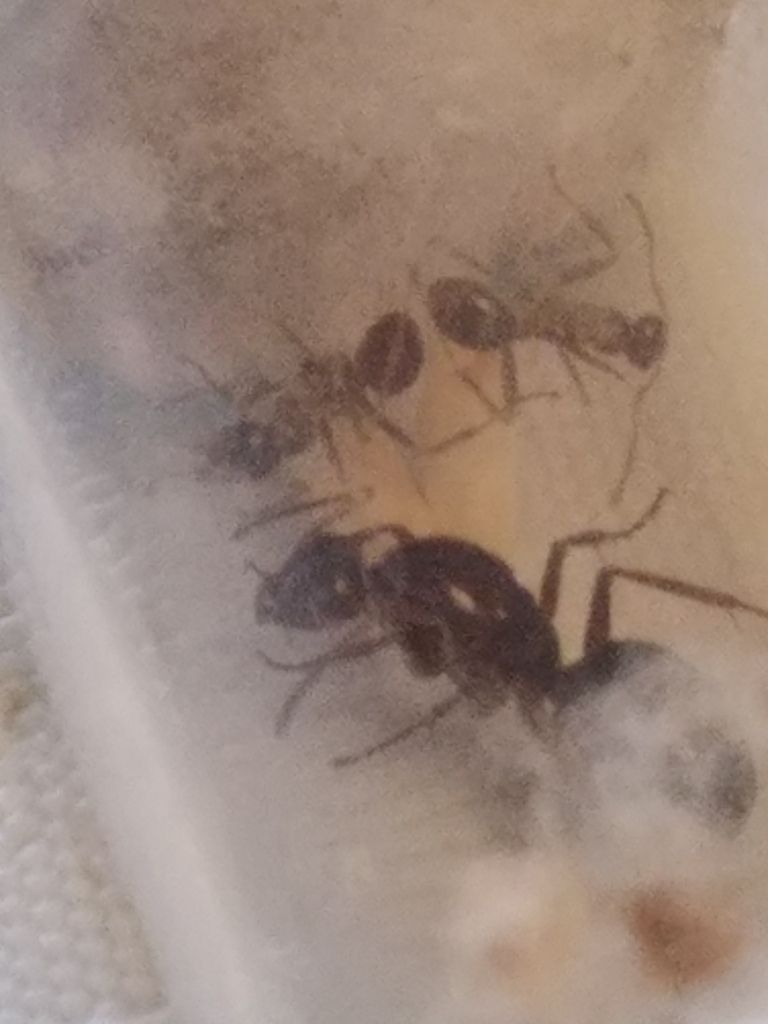 today i checked up on her and she had her first two nanitics
she also has 2 pupae and an egg, i expect her to lay more eggs now that she has a couple workers. I will start feeding them next week for the second update!!!