Search found 26 matches
by PhatGaster

Sat Apr 22, 2017 7:51 pm
Forum: Ant Care and Ant Keeping
Topic: Help! Abandonded Eggs
Replies: 2
Views: 580
I'm in a bit of a pickle. I have two Prenolepis Imparis queens in a test tube setup. Call them Queen A and Queen B. I have another setup with a solitary ant queen of same species, call her Queen C. Now Queen B died for some reason and since she left her eggs behind alongside Queen A's eggs, I decide...
by PhatGaster

Thu Apr 20, 2017 2:16 am
Forum: New Forum Members
Replies: 1
Views: 596
Hello there. Beginner ant keeper and hoping to learn a lot from this experience and this community. I have a kinda unique situation in that I go to Michigan for school and back home to Chicago for Summer. I'm hoping to raise the colonies seperatly with my family members from both States and thus get...
by PhatGaster

Thu Apr 20, 2017 1:59 am
Forum: Ant Diet & Nutrition
Topic: Prenolepis Imparis Nutrition
Replies: 4
Views: 1366
Begginer ant keeper. I recently caught some Winter Ant Queens and they just laid eggs.I'm wondering if there fully or semi claustral and if semi what should I feed them. I know ants need sugar and protein but I've heard rumours that Winter Ants are picky. Some nutrition guidance for when the first w...
by PhatGaster

Mon Apr 10, 2017 4:25 pm
Replies: 10
Views: 1634
Thank you very much. Is there any good guide out there for winter ant care. I know there a really weird species to keep and as a first time ant keeper, I'd like some direction with such unique species.
by PhatGaster

Sun Apr 09, 2017 9:05 pm
Replies: 10
Views: 1634
I forgot to add this image to the last post. Thank you again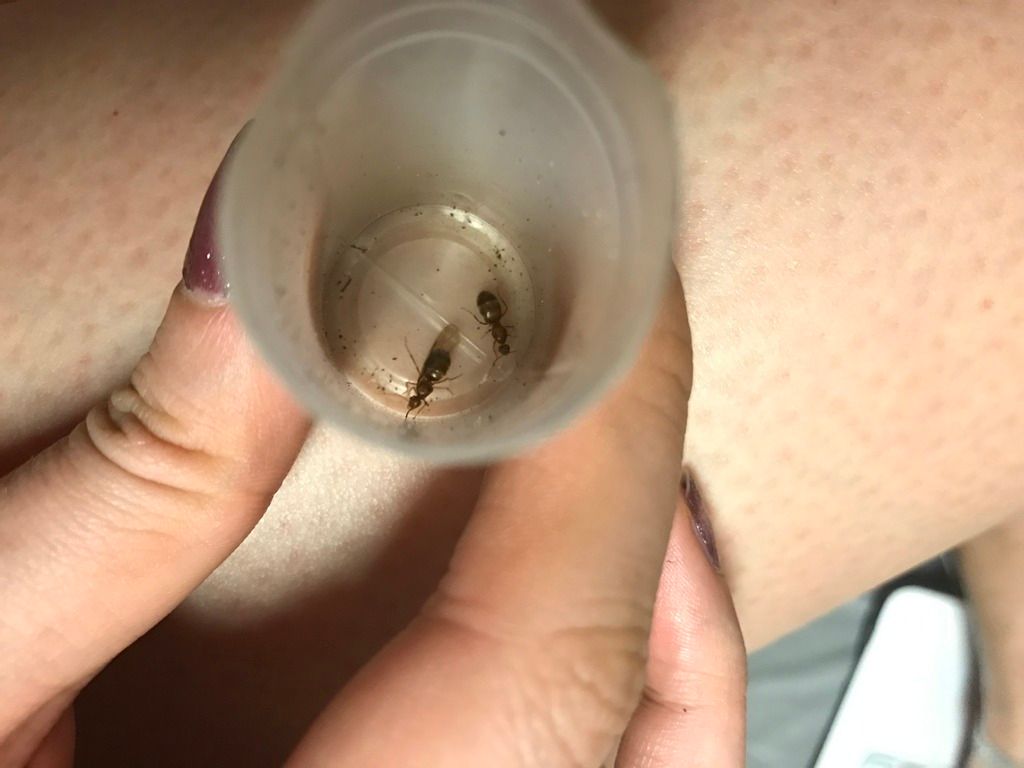 by PhatGaster

Sun Apr 09, 2017 9:02 pm
Replies: 10
Views: 1634
Caught on 4/9/17 Is reddish brownish. About 10 mm long from gaster tip to jaws. 3 light coffee brown stripes or bands around abdomen. Caught on MSU campus in East Lansing MI. Tried to make the pics as clear as possible. I also need to know if there semi claustral or not and how long I would need to ...