Its when our forum is indexed by a google or bing search, i believe.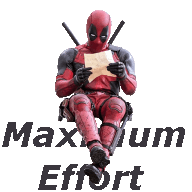 Forum Moderator
AntsCanada GAN Farmer

---
They are called web crawlers. They are bots that simply do searches on the different search engines to make this forum more prominent (shows up higher and faster) when people do searches, that way the forum comes up on the first or second pages.
MadVampy
Head Forum Admin

Name is also Mike but please don't confuse me with Mikey Bustos, two different people.
Keeper of Solenopsis Ants.
---
Users browsing this forum: No registered users and 1 guest