I found these guys under some bark on a tree in a park near my house. The queen is kind of tucked into a crevice, and so I was unable to get a very clear picture of her. Hoping an ID is possible based on the workers.
Thinking some kind of solenopsis, but I dunno.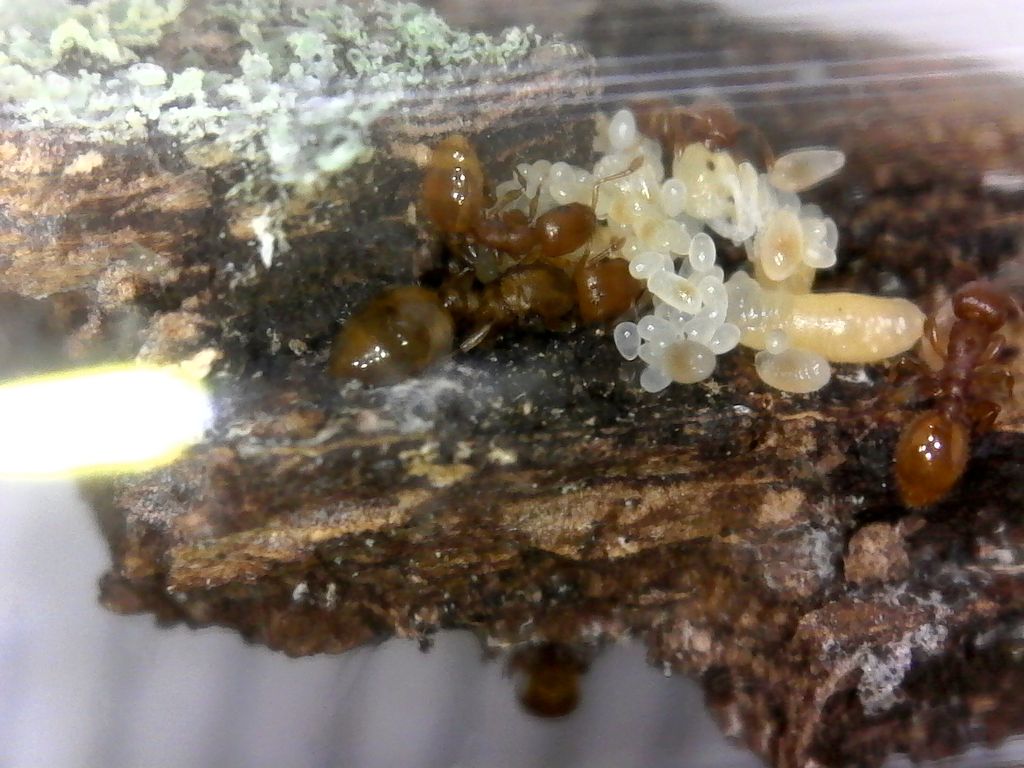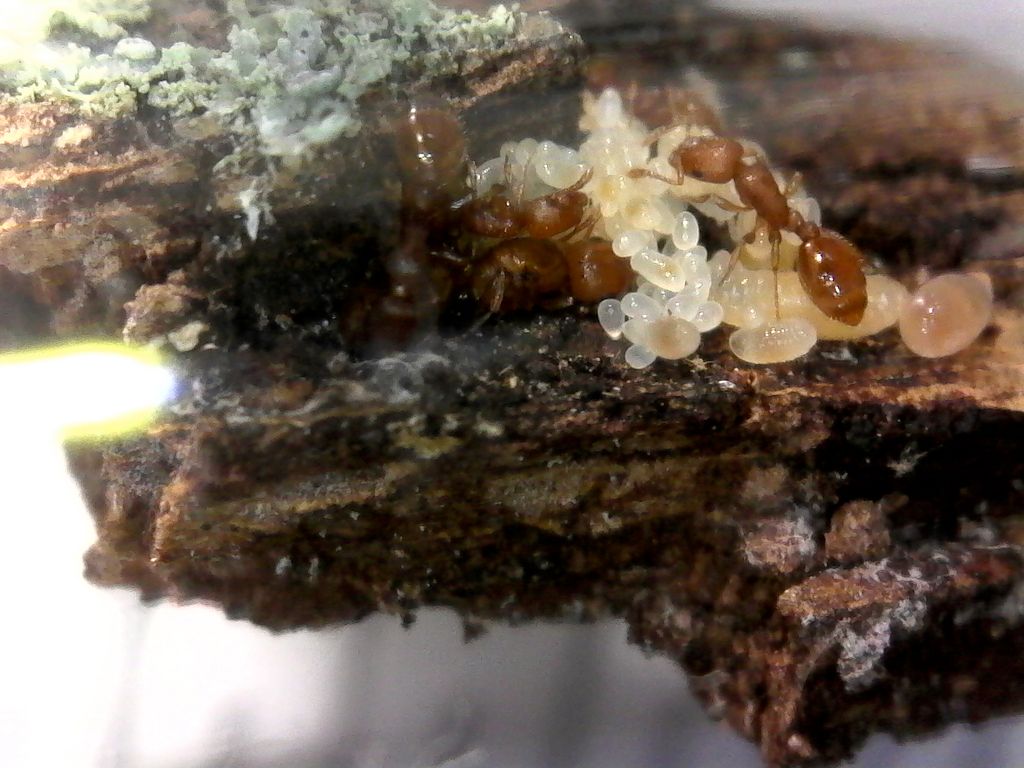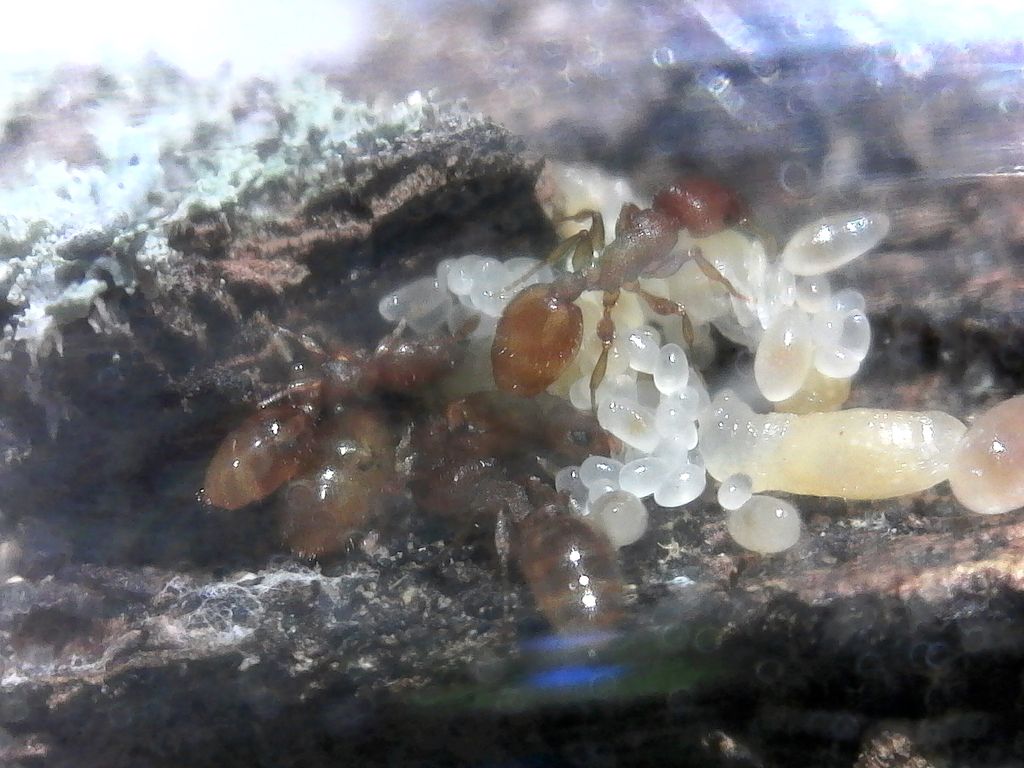 Also found this little lady hiding out in a rotting log. Fairly certain she's camponotus but unsure what species. She has some reddish coloration that is not clearly visible in these pictures, making me think perhaps chromaiodes?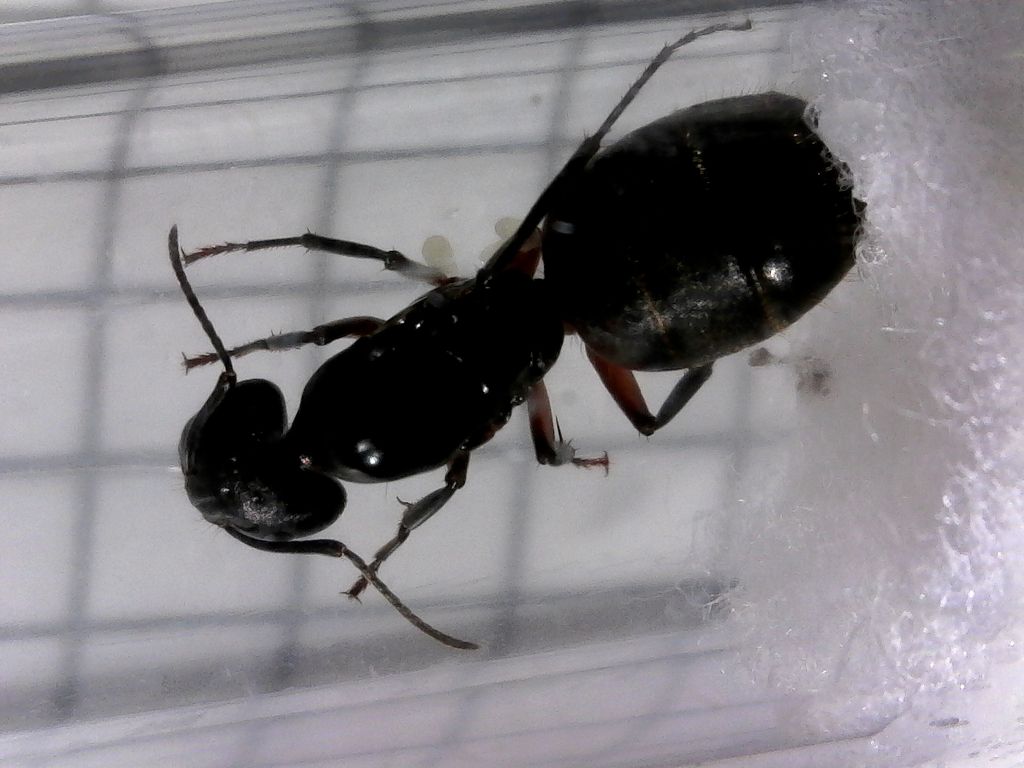 What do you guys think?
Thank you!