Hello!
I have a single Odontomachus queen. because of her semi-claustral nature, i desided to crate a homemade outworld for her to roam and forage. i got a plastic container that is 2 inches in height and 6 inches in length and 3.5 inches in width. i want to turn that into an outworld, so i was wondering if i should turn it natural with dirt, sand, others? also how to sterilize sand and dirt? how can i keep this queen inside her container because she is fast and menacing, she ususally when sees the cotton ball of the tube missing tryes to dash for the opening? so how and where to apply the non toxic material to keep her in?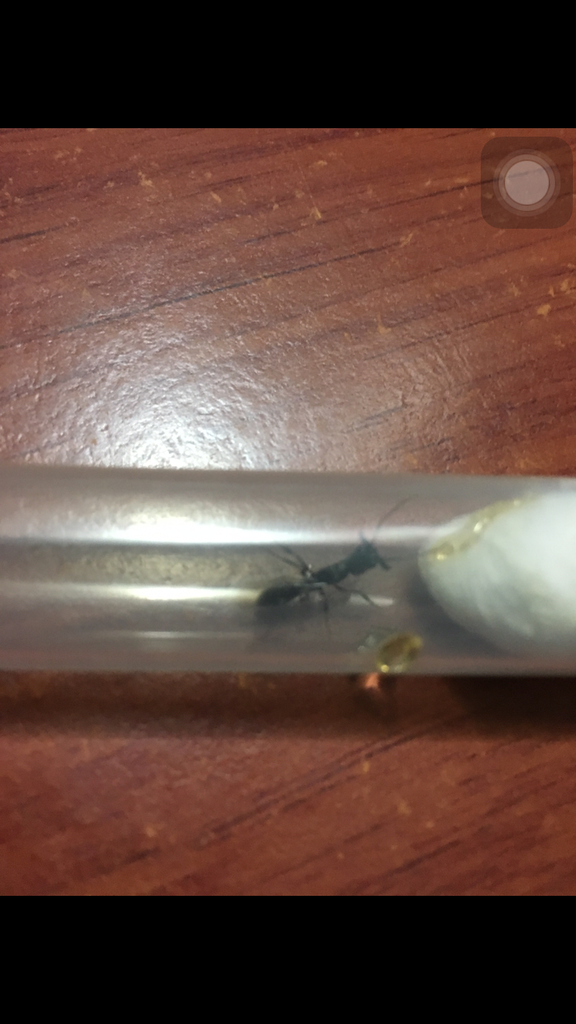 the queen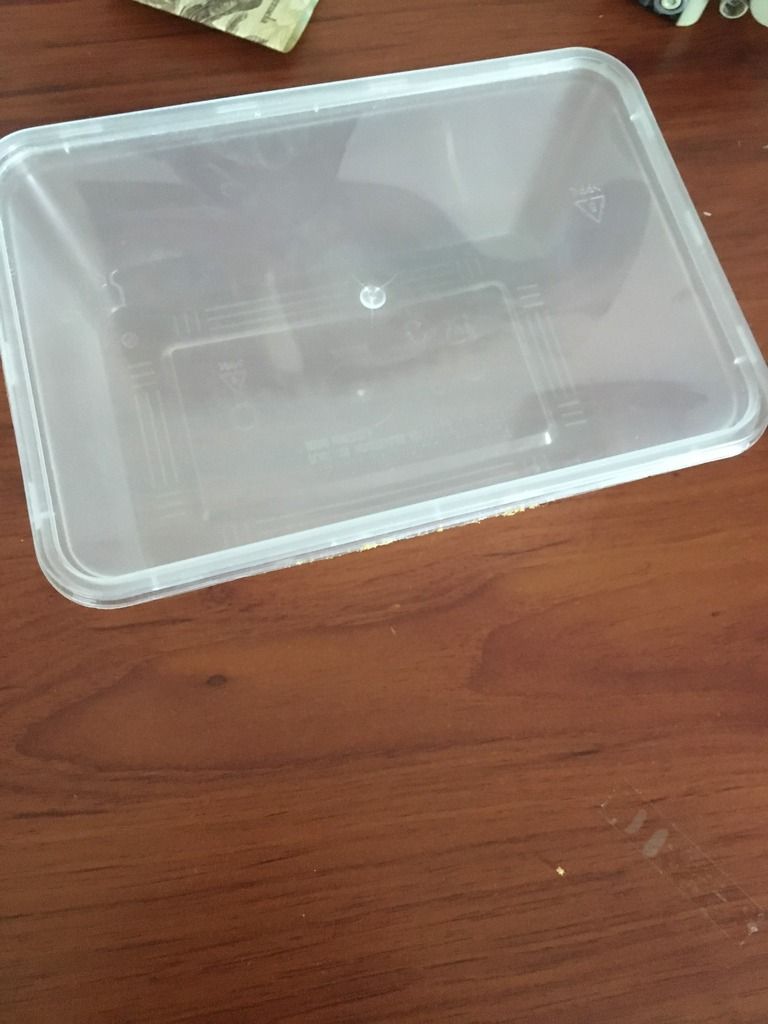 container from above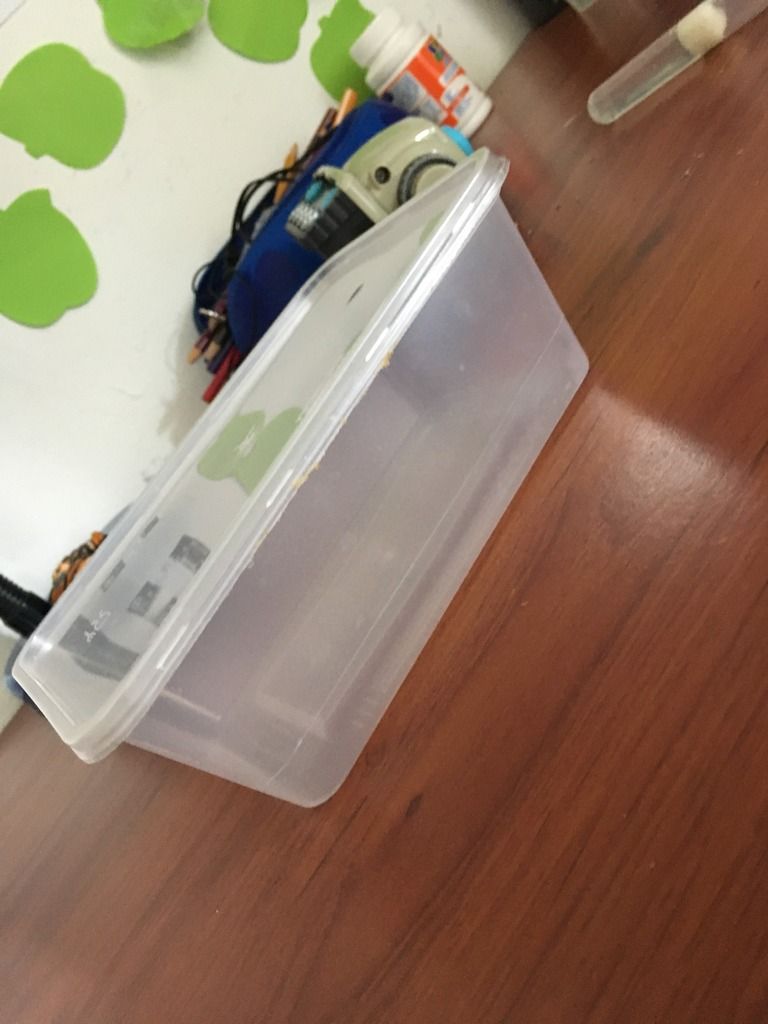 side shot
and should i put the test tube inside the container or make a hole to put the test tube throught?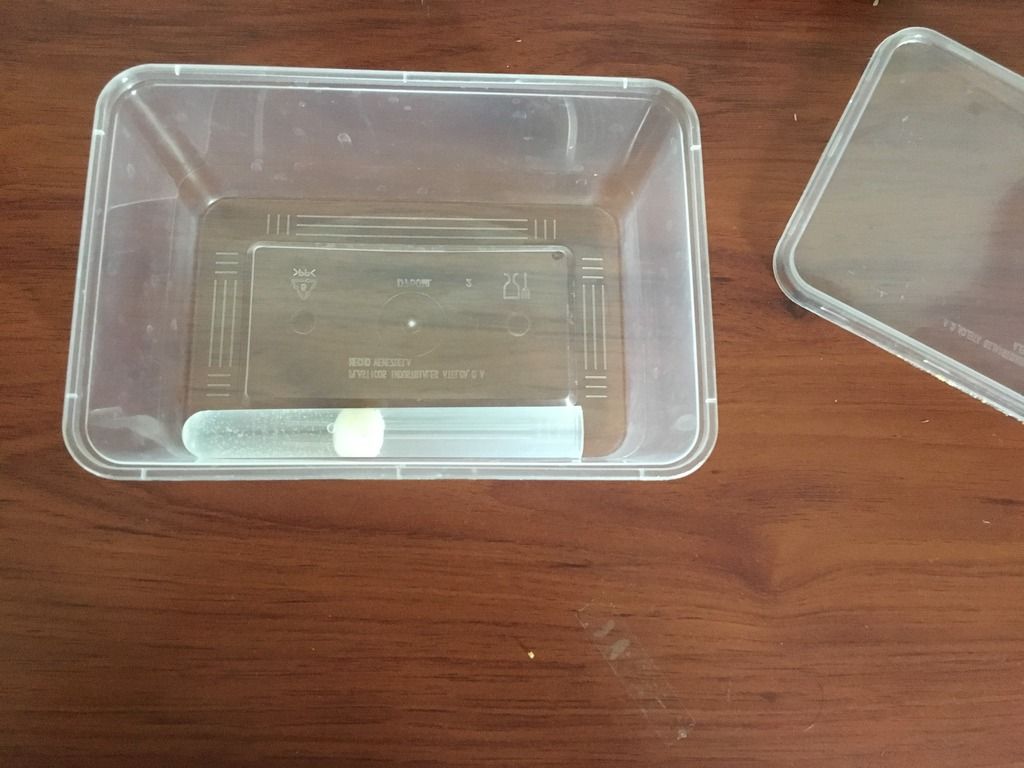 example of the test tube inside the container