Moderator: ooper01
Do you have to heat your outworld or is it enough to just heat the nest? And from where can I get a good heating cable/lamp and the thing that you use to control the temperature.
---
KingKyle26
Pet store or amazon you are looking for a "heating cable" probably. Not necessary to heat as long as the room where the set up is, is not air conditioned.
---
I just have a regular desk lamp over the top on mine. I keep a heating cable in my hybrid nest when the colony is not hibernating, but the outworld I just let get heat from the lamp.
---
Be careful with heating the outworld though, some species (Crematogaster in particular, probably Camponotus as well) could see this as an invitation to pile all their pupae within the outworld.
---
Personally, i have my heat cables run along one side of my outworlds to create a temperature gradient for them. Of course i abandon this method when its warmer in my house during peak summer.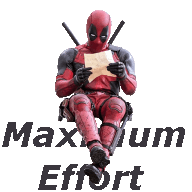 Forum Moderator
AntsCanada GAN Farmer

---
Users browsing this forum: No registered users and 1 guest