Moderator: ooper01
Keeper of

Formica sp.

Tetramorium caespitum

Camponotus chromaiodes

Selliing:
---
Posts: 222
Joined: Tue Sep 20, 2016 4:22 pm
Location: VA
---
Just when i thought i heard it all. wow. Talk about attempted rough justice. jeeze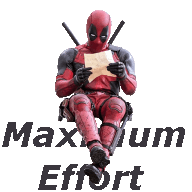 Forum Moderator
AntsCanada GAN Farmer

---
Don't you think it's much more likely she died because she was a 52 year old woman living in Bolivia who was tied to a tree while "also beaten and burned"? If you were beaten up and set on fire then I think your throat would swell up and you would die. I don't think I would notice any ant stings while I was being burned at the stake.
---
Users browsing this forum: No registered users and 1 guest